Top 5 Parks in Qatar Where You Can Visit for Leisure Activities Starting Phase 1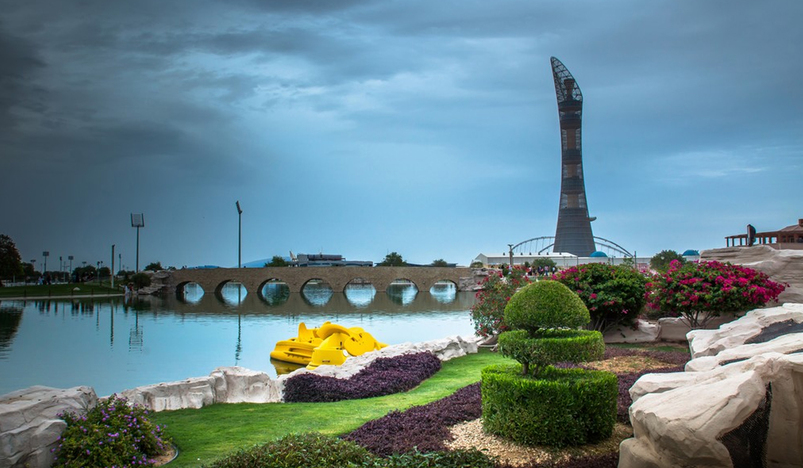 Top 5 Parks in Qatar Where You Can Visit for Leisure Activities Starting Phase 1
As the novel coronavirus (Covid-19) is still in the region, the government has imposed restrictions to curb the further spread of the deadly virus.
One of the restrictions included closing of parks as it is a great spot for families and friends to hangout in the country.
These restrictions have seen an immense decline in the cases, which is a success for the government and the people in Qatar.
With an impressive result in Covid-19 cases, the government has introduced gradual lifting of restrictions with four phases starting from May 28.
Re-opening of public parks and allowing 30% capacity is one of the decisions made for the first phase in Qatar.
Therefore, all those vaccinated or yet to be vaccinated individuals can come to the parks with limited capacity adhering to all precautionary measures, including wearing face masks and maintaining social distances.
Here are some of the top five parks you can visit when they reopen to the public:
1. Aspire Park
This indeed is one of the finest and common choices for all residing in the city to come with their family and be mesmerised with the facilities. Aspire Park is built in an area of nearly 88 hectares in the Aspire Zone of Doha. It is well known as the largest park in the country which enables us to enjoy recreational activities with our near and dear ones. The green surroundings, playground spots, artificial lake and astounding sceneries of the largest tower, which is located nearby makes it the top-notch choice for the visitors. Aspire Park also has onsite cafe where you can enjoy for a casual tea or snacks with your families and friends. It is also located near to Hyatt Plaza and Villagio Mall.
2. Al-Bidda Park
Giving access to numerous facilities, Al Bidda is also a great place to visit and relax. The calmness of the park ensures great time and also enables us to involve in sports activities due to its gargantuan ground. There are also huge parking facilities, including underground parking, which has a capacity of 6,000 vehicles. The beautiful scenery ensures us of a delightful time in the part. Al Bidda also features tennis court, basketball court, volleyball ground, and barbeque stations as you can have a great barbecue party with your loved ones. You are also allowed to bring pets to play with them as this offers you an amazing homelike peaceful and natural ambience. As Al Bidda is situated along the Corniche area, amazing views of sea and skylines can be seen. 
3. Sheraton Hotel Park
This hotel park is located near the famous Sheraton Hotel and offers an awesome experience to enjoy outdoor activities. As the park features all kinds of present-day facilities, playgrounds and phenomenal architectures, it is an amazing place for families to come especially with small children. As it is situated near West Bay, those who works in the nearby areas can come down during the break hours or after that for a relaxing time or to sip coffee or have snacks as it features tea or juice stalls and outlets.  Sheraton Park is built in an area of around 80,000 square meters and has parking area in 4 levels which has the capacity for nearly 2400 vehicles. In the park, there is also kiosk, restaurants, fitness zone, water features and many more.
4. Al Khor Family Park
For those staying in Al Khor city, this is the best place to enjoy some fresh air and outdoor activities. It is a very renowned amusement park in the country as many individuals and families comes even from Doha city during public holidays to enjoy what the park offers. Apart from that, Al Khor park features ice-skating, basketball court, amphitheatre etc. For all those who loves to capture birds can also have a great time as the family park has different kinds of love birds who comes to enjoy themselves giving us enchanting feeling.
5. Barzan Olympic Park
Located in Umm Salal 'Ali, Qatar, the Olympic Park is one of the most visited and well-known parks especially for all sports enthusiasts. The park features modern facilities used in the sports industry and gives you the great setting to improve and enhance your skills in all kinds of sports including football, basketball, tennis, table tennis, floor chess etc. You can also rent a bicycle if you wish to have a ride along the paths and can come here for having Baskin Robbins Ice cream as well. Joint to that is a cafeteria, where you can have snacks and relax by chitchatting with your friends and families. One more mesmerising feature included in Barzan Olympic Park is that there are miniature versions of different landmarks of Qatar such as Qatar University Building, Barzan Tower, Clock Tower, MIA and many more.