Zulal Wellness Resort Receives the "New Hotel of the Year" Award at The Destination Deluxe Awards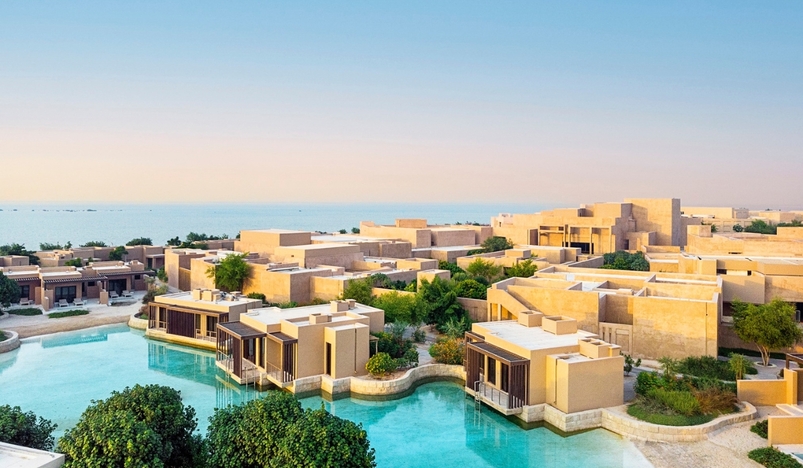 Zulal Wellness Resort
Zulal Health Resort continues to accomplish international achievements as the winner of the "New Hotel of the Year" category at The Destination Deluxe Awards 2022, which was recently held in Bangkok, Thailand.  Zulal Health Resort was ranked the world's first in the category of best new hotels.
The annual 'Destination Deluxe Awards' celebrates the best products and services in the fields of wellness, travel, spas, hotels, treatment and skin care. The competition consists of 22 categories, evaluated by 17 judges based on the criteria of quality, originality, transparency and real change-making. Zulal Wellness Resort secured the first position surpassing competitors from over the world for achieving the required standards at the highest level.
Mr Krod Rojanastien, Consultant to the Chairman & CEO of Chiva- Som International Health Resorts, received the award on behalf of Zulal Wellness Resort and expressed his great pleasure with the resort's local and global achievements resulting from the distinguished services and the real impact that the resort has In the lives of the guests, in terms of wellness and mental health, as well as the luxury and the unique experience it offers to the guests.
Zulal Health Resort offers its guests a distinct experience for wellness and recovery, based on traditional methods mixed with modern expertise. It also offers treatment programs supervised by professional specialists to secure body and soul balance, a better connection with nature, and a healthy active lifestyle. It also enhances family bonds through special programs dedicated to families.