Who said what : "it's a cool track" - F1 drivers in Qatar have their say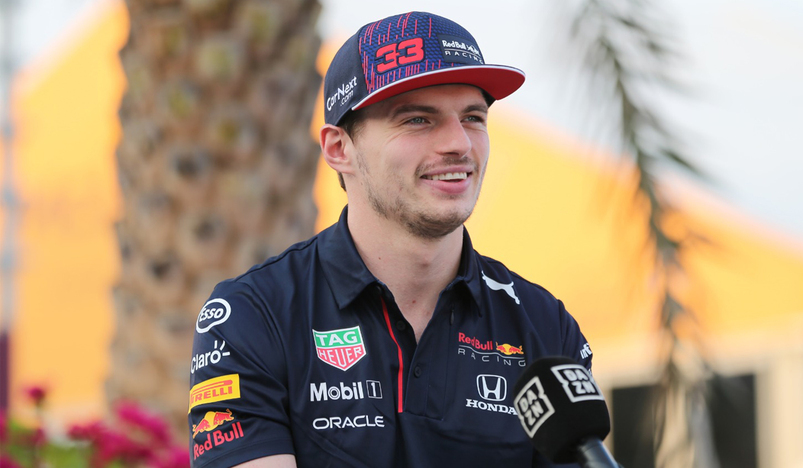 Max Verstappen
The F1 drivers took to the track for the first time yesterday at Losail Circuit Sports Club (LCSC) which is hosting the FORMULA 1 OOREDOO QATAR GRAND PRIX 2021. Built in 2004, the LCSC is 5.38kms long with a track width of 12 meters. It has 16 corners – right 10 and left 6. The longest straight is 1.068m. 
Max Verstappen (Red Bull Racing)
It's been a lot of fun to drive to be honest. I think it's a really cool track. (It's) difficult to say for the race with these cars. Anyway, it's very tough to follow. I think over one lap anyway, it's going to be good.
Lewis Hamilton (Mercedes)
This is a new track, it felt okay to drive, quite nice and no real issues, but it's all high-speed corners so it's quite physical. We have some speed to find but we completed plenty of laps, so that's encouraging, and it gives us plenty of data to look into. We'll see what progress we can make tomorrow.
Charles Leclerc (Ferrari)
I really like the track here at Losail. It is great. It's always interesting to mix things up and see a new venue on the calendar. We put in a good number of laps across our two cars, getting to know the characteristics of the circuit and gathering as much data as possible. What will be key is balancing the first and last sectors, due to tyre overheating that is caused by the high temperatures here.
Sergio Perez (Red Bull Racing)
I have driven this track before when I was younger and it is slowly starting to come back to me now I have been out there. I don't feel that has put me at any advantage over others. It is an interesting place, especially from day to night, it is very different. It is not an easy track and tomorrow we expect the wind to change so it will be interesting to see what happens. 
Daniel Ricciardo (McLaren)
This track's fun. The initial impressions are that it's good with it being flowing and pretty fast. We didn't really progress in the second (practice) session. We changed the car a bit to experiment with a few things, but it was probably two steps off, so we've still got a bit to find there.
Carlos Sainz (Ferrari)
The first day on an unknown track is always exciting and challenging as it's obviously a completely new experience. To be honest, I think the track has surprised everyone with how fast it is and the speed we are doing around the corners. That translates into having to work harder on the set-ups we originally had in mind and having to adapt throughout the day. 
Nikita Mazepin (Haas)
"I think it's the fastest circuit I can remember visiting this year in terms of almost no slow corners here, which definitely makes it an interesting challenge. The surface is very smooth which makes it an enjoyable experience and this track is all about what Formula 1 cars bring
Esteban Ocon (Alpine) 
It was a fun discovering this new track. It had some very good surprises for many reasons, so it's been an enjoyable day. The track was high grip and it was very fast and flowing, which was awesome to drive. It brings challenges of places like Sepang and Istanbul rolled into one and that was really good fun to experience. It's challenging for all of us to learn a new track, but the team and I prepared very well so we could be ready straight away.
Sebastian Vettel (Aston Martin)
Today was okay from my perspective, but at this stage it is difficult to understand where we are because everyone is still getting to grips with the track. It takes some time to focus and find your rhythm, but overall this is a very fun circuit to drive.
Mick Schumacher (Haas)
I haven't done any simulator work so I went in with no expectations really. Overall, it was very fun, I enjoyed it. The track is very fast, that was probably not as expected. It feels pretty good, I think it's a nice track to perform qualifying on, probably for racing it's going to be a bit more difficult but I'm ready to be surprised.
---------
QUOTES FROM TEAM OFFICIALS
Andrea Stella, Racing Director, McLaren
Overall, we're relatively happy after our first day in Qatar. The track is fast, flowing and the drivers are enjoying it. Losail provides some challenges from a car set-up point of view, and because some of the kerbs are very aggressive. Some teams have experienced problems with those, us included, and we'll try to address that. 
Alan Permane, Sporting Director, Alpine
Firstly, it's always good to come to new places like here in Qatar – we've received a warm welcome and the facilities are first class. The early impressions of this circuit are very positive with both Esteban and Fernando commenting on how enjoyable it is to drive with its nice flow and high-speed corners. Drivers enjoy tracks which have challenging, near flat-out corners and this place has that to offer throughout.