What Is Business Banking and How Does It Help Your Company?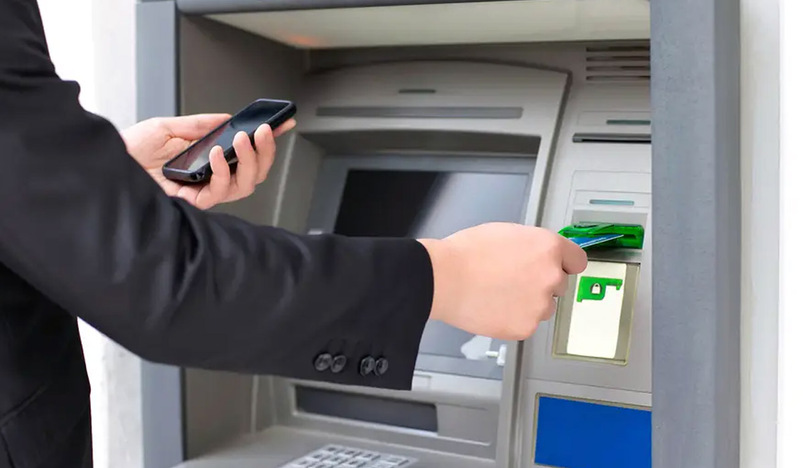 What Is Business Banking and How Does It Help Your Company
The creation of a business can be a daunting process. When you consider the amount of work it takes to nurture an idea and implement it, it can be tempting to give up. And most of the time, thinking about financial best practices and money management is relegated to the bottom of the priority list.
However, planning how you'll manage your company's money can be made easier.
The world of payments is in an ever-changing, never-ending state. That's why we decided today to talk to you about business banking and how it could help you in your business.
What is business banking? 
Business banking refers to the customised services that financial institutions offer to businesses for cash management and financing. Business banking is also commonly known as corporate banking.
These banking services cater to various businesses, from small start-ups to multinationals with high financial stakes.
The various services offered by corporate or investment banking include cash management, loan management, credit management, corporate financing, and trade finance facilities, among others.
Why is business banking important for your business?
If you have read this far, you are sure to be interested in knowing the advantages of business banking for your business. Here is an exhaustive list of some of the benefits. 
1. Making your business look professional
When you're in business, your reputation matters. That's why you should always want your company to maintain a professional competitive advantage.
If you write cheques from a personal account, it certainly will not help your brand. And whether you like it or not, that image is not a guarantee of strength or trust with customers and consumers.
However, a dedicated corporate account suggests that you are professional and open for business. Your company's name appearing on checks and other forms of payment gives customers the feeling that you're thinking long-term, which is an advantage in customer retention.
On the other hand, if you don't separate personal and business expenses, you can be personally accountable for the company's financial actions.
2. Aligning your bank and tax goals
It is important not to let your tax minimisation strategy inadvertently undermine your banking needs. 
A very safe way to manage your personal and business taxes is to create a separate business bank account. 
A separate business bank account helps you save valuable time and money when filing your tax returns and track your tax-deductible business expenses. 
When all your business expenses are available and can be tracked in one account, you can round off your deductible expenses more efficiently. 
With a business bank account, you don't have to search for data on multiple accounts or rummage through shoebox receipts to file your tax returns. Separating business expenses makes life easier for you and your accountant.
3. Streamlining payroll and payment
With the advent of digital, banks are now able to provide digital payroll services to small businesses. 
Suppose your business is new or too small to incur a bookmaker's costs. In that case, many banks provide specific software or services such as  iBusiness online banking  that automate payroll and recurring payments to save time. 
Tips to make the most of your business banking experience
Now that you know why having an (online) business bank account is beneficial to you, getting used to acceptable business banking practices will help you manage your money, particularly when you have limited bookkeeping and accounting experience.
That's why we've put together three tips that should help you get the most out of your business account.
1. Pick the best introductory offer
As you set up yourdigital bank account in Dubai (or anywhere else in the world), you will find a range of introductory offers you can take advantage of. The introductory offers help you compare accounts and find the one that suits you best.
The fundamental part of these offers is a free period of business banking, which means you won't pay any monthly maintenance fees. Introductory offers on business current accounts last for about two years and some months, depending on the provider you choose. The good news is that it saves you the extra costs of setting up your new business.
2. Know your banking fees
As a business owner, your goal is to maximise profits while also controlling expenses. That's why you need to understand the costs associated with opening a business account. 
These fees relate in particular to the money that goes in and out of your business account and more specialised operations such as non-sterling payments and Clearing House Automated Payment System, also known as CHAPS payments.
Depending on your business account's terms, you can change the way you bank and choose a business account that meets your expectations. 
For example, if payment by card is the preferred payment method for your customers, it makes sense to have a business account that makes this kind of transaction possible.
3. Speak to your business manager
Starting your own business, making financial decisions, and managing your money so that you don't spend too much at once can be a daunting task for any business owner. That's why you should ask for advice from the appropriate parties to make sure you're on the right track for your next move.
One of the best resources for this kind of advice is your bank. The good news is that the bank assigns you a business manager whom you can contact whenever you need advice. 
This support can help entrepreneurs and start-ups who may know their industry inside and out, but not business banking. 
No business is ever too small for a business bank account. Develop solid financial habits by keeping your personal and business finances distinct from each other right from the start. That way, as your business expands and your financial needs escalate, record keeping, tax filing, accounting and applying for business credit will be made as simple as possible.
These great tips for business banking can help you choose the account that suits you best and also get the right introductory offer for your needs.