WARM UP FOR 2022: FROM QATAR TO THE WORLD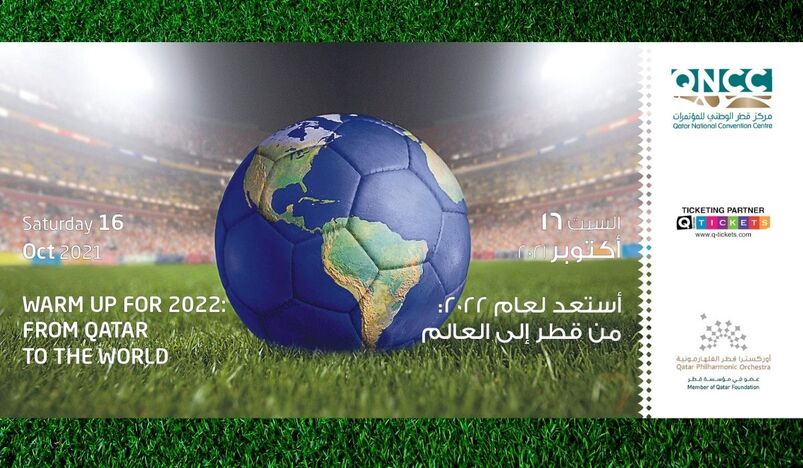 Warm Up for 2022, From Qatar to the World
WARM UP FOR 2022: FROM QATAR TO THE WORLD
OCTOBER 16, 2021 5:00 PM - 7:30 PM
QATAR NATIONAL CONVENTION CENTRE, AUDITORIUM 3
Join the Qatar Philharmonic Orchestra in a special one-of-a-kind warm-up concert, gearing up Qatar's community for – Qatar 2022™.
This exciting performance will include iconic football anthems from around the world and is a show not to be missed!
Please note that attendees will be only admitted if they are fully vaccinated or present a negative rapid antigen test within 72 hours of the concert start time. There will be no intermission.
PROGRAMME:
Iconic Football Anthems From Around The World. Final Countdown, Waka Waka, Hayo Fariqi and many more