UK high court finds Dubai's Sheikh Mohammed hacked ex-wife's phone using spyware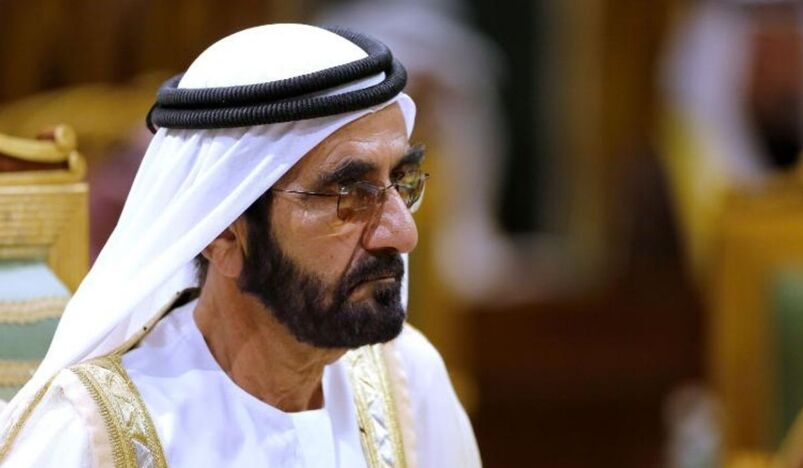 File photo of Sheikh Mohammed bin Rashid al-Maktoum in Riyadh, Saudi Arabia on December 10, 2019.
The ruler of Dubai, Sheikh Mohammed bin Rashid al-Maktoum, used agents of Dubai and the United Arab Emirates (UAE) to hack into and monitor the phones of his ex-wife Princess Haya bint al-Hussein, her legal advisors, and staff, during an ongoing custody battle concerning their two children, England's high court has ruled.
Andrew McFarlane, the UK's most senior family court judge, said in his ruling on Wednesday that he found that through a network of servants and agents, Sheikh Mohammed had hacked the mobile phones of Princess Haya, her personal assistant, her solicitors Baroness Shackleton and Nicholas Manners, and two members of her personal security staff using "Pegasus" software licensed to Dubai and the UAE by an Israeli company.
The software used included the capacity to track the target's locations, listen to their telephone calls, access their contacts lists, passwords, calendars, and photographs, and read messages received through apps, emails, and SMS.
McFarlane said in his ruling the "the findings represent a total abuse of trust, and indeed an abuse of power."
"It is an abuse which has been compounded by the manner in which the father has contested these allegations and instructed his lawyers. Despite the weight of evidence, the fact of hacking was never conceded, nor was the fact that such hacking had been by Pegasus," McFarlane said.
"At no stage has the father offered any sign of concern for the mother, who is caring for their children, on the basis that her phones have been hacked and her security infiltrated. Instead, he has marshalled a formidable forensic team to challenge the findings sought by the mother and to fight the case against her on every point," he added.