Training course for observers of the Arab Cup 2021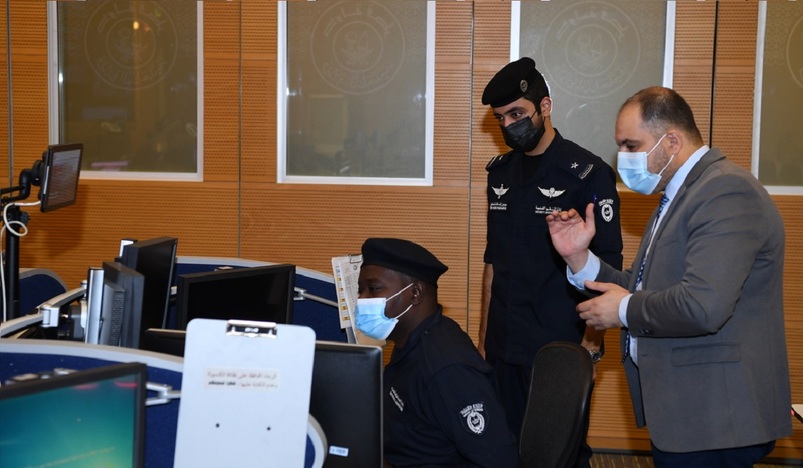 Arab Cup 2021 5-day course at the National Command Center
The Technical Affairs and Communications Unit of the Safety and Security Operations Committee of the FIFA World Cup Qatar 2022 held a training course for observers of the Arab Cup 2021. The 5-day course at the National Command Center provided to the observers with theoretical lectures and practical applications.
Capt. Abdullah Muhammad Al-Khayarin, Observers Training Commander, explained that the course aimed to develop observers and develop their skills in being able to use security systems professionally, quickly reporting events and anticipating their occurrence and participating in securing the sports facilities participating in the tournament. He emphasized the importance of modern technology and advanced security systems in achieving security in major sports tournaments, and their direct contribution to supporting security men and raising the level of security performance to ensure the application of the best levels of security and safety for all participants in the tournament. He also stressed that the State of Qatar possesses the best and latest security technologies on the world level, which is used to cover major events in the country.
Capt. Al-Khayarin also praised all the participants and their keenness to adhere to and benefit from the course content. The course officers Ft. Lt. Saud Muhammad Al-Otaibi, Lt. Rashid Khaled Al-Mutlaq and Lt. Ghanem Al-Sahlawi, supervised the training.