The volume of breakbulk handled by Hamad Port is at a record high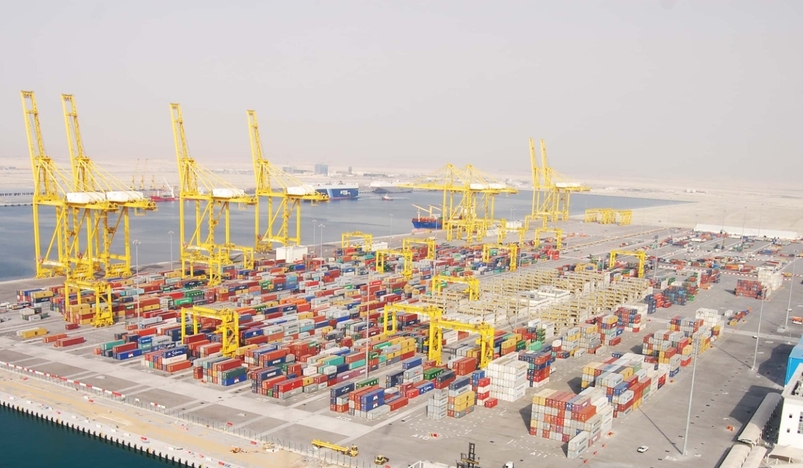 Hamad Port
The amount of freight and livestock passing through Qatari ports increased dramatically in March 2023 as compared to the same month the previous year.
"Cargo and livestock throughput at Mwani Qatar jumped 98 percent and 451 percent, respectively in March 2023 compared to the same period last year. RORO units and vessels saw an increase of 15 percent and 7 percent at Hamad Port, Doha Port and Ruwais Port," Mwani Qatar tweeted yesterday.
The three ports welcomed 231 vessels in March 2023, handling 114,079 containers, 297,009 freight tonnes of general and bulk cargo, 7007 units of cars, 53,193 heads of cattle, and 50,969 freight tonnes of building materials.
Hamad Port offers potential to promote cargo movement into the upper Gulf, supporting nations like Kuwait and Iraq and south towards Oman. Its multi-use terminal is built to serve the supply chains for the RORO (vehicles), cereals and animals. It serves as a significant gateway for maritime tourism and actively promotes it.
Hamad Port's terminal operating business, QTerminals, reported that the port handled its greatest tonnage of breakbulk in March 2023 since opening.
Hamad Port received 135 vessels last month. The port handled 114,262 containers; 291,427 freight tonnes of general cargo and 6964 units of vehicles in March 2023. "The volume of breakbulk is the highest ever handled in Hamad Port at 291,427 F/T," QTerminals said in a tweet. 
The container terminals were created to help with the growing trade volume, improve business accessibility, and encourage economic diversification, one of the most significant objectives of the Qatar National Vision 2030.
Since operations began in December 2016, QTerminals has reached the 8 million TEUs throughput milestone in February of this year. This noteworthy accomplishment reaffirms the shipping lines' faith in the capabilities of Hamad Port and the reliability, competence, and performance of QTerminals.
In order to continue its ongoing expansion, Hamad Port introduced 5 additional shipping services to its expanding network of shipping lines in 2022, bringing the total to 28 services that provide direct and indirect services to more than 100 locations worldwide.
The new services expand the possibilities for direct trade between Qatar and the rest of the globe and solidify the port's contribution to attaining the objectives intended to turn Qatar into a thriving regional trade hub.