SpiceJet Is Most Delayed Indian Airline as Summer Rush Hits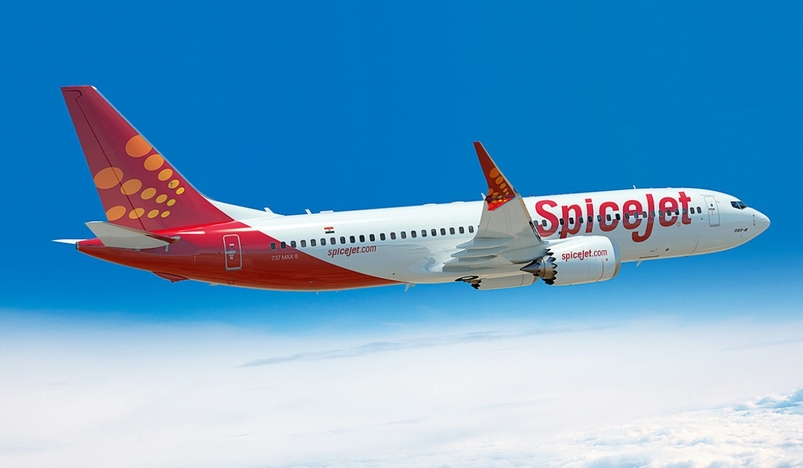 SpiceJet Is Most Delayed Indian Airline as Summer Rush Hits
Passengers on cash-strapped SpiceJet Ltd. are experiencing the most flight disruptions in India, the world's fastest-growing aviation market. 
With the busy summer travel season arriving, only 61% of SpiceJet's flights departed on time from the country's four biggest airports — Mumbai, Delhi, Bengaluru and Hyderabad — in May, according to the Directorate General of Civil Aviation. That's down from the already trailing figure of nearly 70% in April, the agency's data showed. 
SpiceJet, which is operating about 250 flights a day, isn't alone. Air India Ltd., the nation's second-largest carrier, slid to fifth from second in the punctuality ranks, with almost twice as many flight delays in May as a month earlier. Akasa Air, launched less than a year ago, was the most on-time, though its performance also slipped.
Frequent delays underscore the challenges of the post-pandemic boom in India's intensely competitive aviation market. Travel surges during the school holidays in May and June, and carriers struggled to keep pace. Demand for some routes was higher than normal after the insolvent Go Airlines India Ltd. stopped selling tickets in May, placing a greater burden on the country's flight networks.
Soaring Demand
Domestic passenger traffic climbed 15% to 13.2 million in May from the month earlier. The airlines, meanwhile, are dealing with shortages of workers and planes after both were sidelined during the pandemic. A global issue with Pratt & Whitney engines is adding to the tension by grounding dozens of planes that normally serve the Indian market. 
"There is a huge pressure on airlines to expand services," said Harsh Vardhan, chairman of New Delhi-based Starair Consulting. "The traffic has suddenly come back with a vengeance. But airlines are still in the process of streamlining operations."
The weather also isn't helping, and social media is awash with complaints.
Some 350 Air India passengers en route to New Delhi from London spent hours stranded in Jaipur at the end of June. The airline's pilot timed out after clocking the maximum work hours allowed while waiting for the Indian capital's weather to clear. A SpiceJet flight from Pune to Dubai departed 10 hours late. A school teacher in Bengaluru missed her uncle's funeral when an AirAsia India flight was delayed.
For SpiceJet, deteriorating punctuality comes hand-in-hand with financial challenges. It hasn't made money for four years, losing $40 billion over that period, and has delayed releasing its latest fiscal year results. More than two dozen of the budget carrier's aircraft were grounded at the end of May, when its market share plunged to 5.4% from 7.3% at the start of the year. 
SpiceJet is "striving hard to continuously improve performance on all aspects, including our on-time performance," a spokesperson said. 
Hiring Surge
It's not universally bad across India, which is experiencing fewer flight delays than other top aviation markets. Some 15% of flight departures were delayed from January through June 20, compared with 30% in the UK and 20% in the US, according to data obtained from FlightAware. 
(Bloomberg)