Racing Through the Qatar Grand Prix: Your Ultimate Guide to the Fast Lane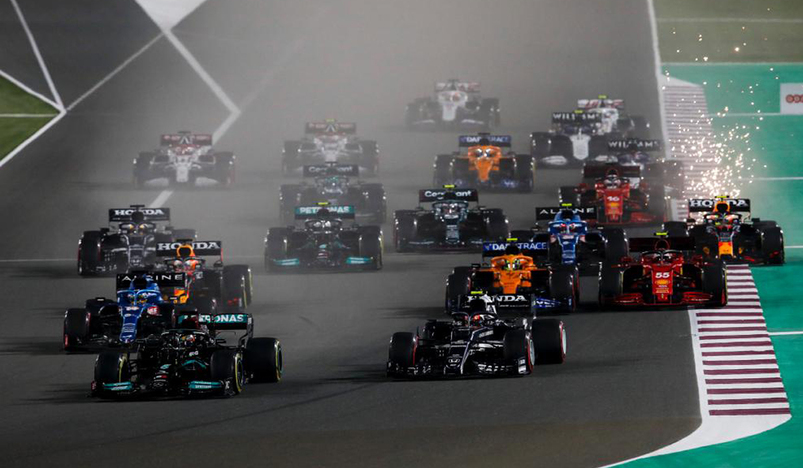 Qatar Grand Prix
Lusail International Circuit is hosting the highly anticipated race of FORMULA 1 QATAR AIRWAYS QATAR GRAND PRIX 2023 from 6th to 8th October 2023. The thrilling race is expected to attract audiences and media from all over the world, where all eyes will be on Qatar to watch the world's fastest drivers race for glory.  
Qatar is one of the six locations alongside Azerbaijan, Austria, Belgium, Sao Paulo and the United States which have been selected to host FORMULA 1 races in the new sprint race format this year. The sprint format was officially introduced in 2021 to create more wheel-to-wheel action for fans to enjoy, encourage drivers to compete and take their skills to the next level. Sprints are essentially short 100 km races which are independent from the final Grand Prix race. 
Here's how the Grand Prix weekend works:
On Friday, 06 October, fans will gather to watch two races in action; a free practice session and a qualifying session. In the practice session, drivers get an opportunity to understand the track and familiarize themselves with the circuit's layout to improve their performance. Teams will get a chance to test out their high-tech cars and collect data to make sure they bring their A-game. 
Later, the qualifying session determines teams' grid positions on the final race day. Acing the qualifying session is crucial for teams as it can make or break their chances to win the Grand Prix. Simply put, if a driver performs well in the qualifying session, they will be positioned closer to the starting line on the final race day.
On Saturday, 07 October, fans will watch two highly competitive races, a 'Sprint Shootout' and 'Sprint Race'. The Sprint Shootout is a qualifying session for the upcoming Sprint race later in the day; drivers who perform well in the Shootout will be placed ahead on the grid and have higher chances of winning the Sprint race. These short form races are very important in determining which team wins the World Championship of the year. Securing pole position during Sprints means that drivers will be awarded points that will go on their total record, giving them a higher chance of winning the championship title.
The final race day will happen on Sunday, 08 October and it will decide who wins the FORMULA 1 QATAR AIRWAYS QATAR GRAND PRIX 2023 title. Qualifying teams from Friday's session will race for the win under the circuit's floodlights, ending the night with much anticipated winners in first, second and third places, celebrating their win on the podium with fireworks taking over the Lusail cityscape. 
Decoding FORMULA 1 Flags
Several flags are waved during the race and each has a unique purpose. They help both drivers and spectators understand conditions of the track and alert them if they need to proceed with caution.
A green flag means that the track is clear from all debris and is ready for racing.
A blue flag is waved to inform the drivers that traffic is approaching or they are about to be overtaken by a faster car. 
While a white flag is raised  to notify a driver that a slower car is approaching or that they have approached the end of their practice sessions. 
A yellow flag is waved to alert drivers of danger and caution. It informs drivers to decrease their speed significantly and to avoid overtaking other cars. 
A red flag is usually waved by marshals across the tracks telling drivers to stop the session due to either a serious accident or poor weather conditions. 
When drivers see a black flag waved at them, this means they are disqualified from the race and need to return to their pit garages immediately. 
Finally, the iconic checkered flag: is waved to indicate that drivers have approached the end of the session. 
Now that you're up to speed with FORMULA 1 and its format, gear up and secure your tickets at the Lusail International Circuit's official website. [LINK]