Qatargas Delivers Commissioning LNG Cargo to China's Jiangsu-Binhai LNG Terminal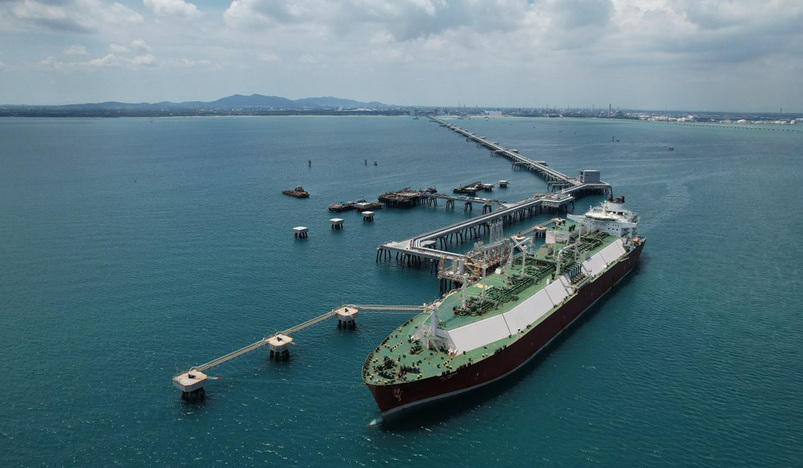 LNG Cargo
Qatargas Operating Company Limited (Qatargas) has delivered a commissioning liquefied natural gas (LNG) cargo to China's newest LNG terminal, the Jiangsu-Binhai LNG terminal, owned and operated by China National Offshore Oil Corporation (CNOOC).
The cargo was loaded in Ras Laffan on 10th September 2022 on the 216,000 cubic meter Q-Flex LNG vessel, Al Ghashamiya, and arrived at the Jiangsu-Binhai LNG terminal on Sep. 26, 2022.
The Jiangsu-Binhai LNG Terminal is located on the east coast of China. The terminal has a nominal capacity of three million tons of LNG per annum (MTPA) and can receive vessels with a capacity of between 80,000 cubic meters and 266,000 cubic meters. The terminal comprises of four storage tanks each, with an overall capacity of 880,000 cubic meters, with further expansions planned.
Qatargas has established a strong partnership with China since 2009 and has delivered almost 900 LNG cargoes to China so far under its various long-term sales and purchase agreements which includes significant volumes of short term and spot LNG. State-owned CNOOC is the largest LNG importer in China and in 2021, one of its subsidiaries signed a 15-year sale and purchase agreement (SPA) with Qatargas for the supply of 3.5 MTPA of LNG. In 2022, Qatar supplied approximately 22 percent of China's LNG demand thereby supporting China's growing need for cleaner energy that LNG provides.
Since 2008, Qatargas has commissioned 27 new LNG terminals worldwide. The Jiangsu-Binhai terminal is the 9th terminal Qatargas has commissioned in China alone. This remarkable feat is testament to the Company's ability to support its customers not only with cleaner, reliable energy but also help them with capacity building.
(QNA)