Qatar will be able to withstand prospective western recessions, a US official claims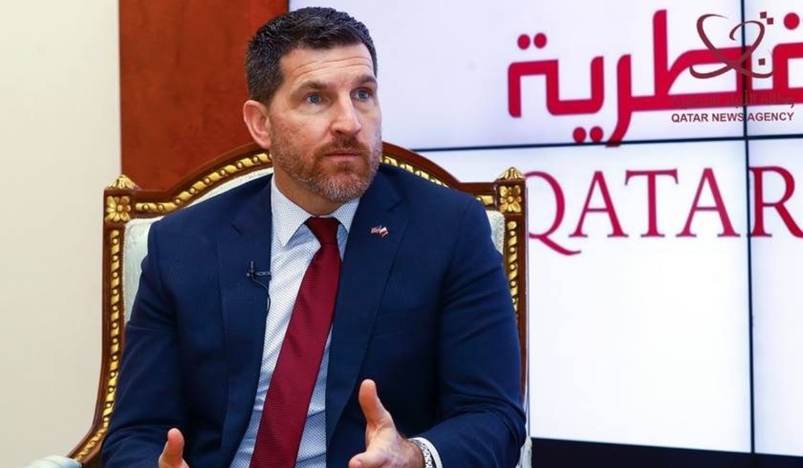 Qatar will be able to withstand prospective western recessions a US official claims
In contrast to a 6.3% increase in the prior three months, Qatar's GDP increased by 4.3% in the third quarter of last year. In response to worries about a probable economic downturn, a top US official stated on Saturday that Qatar's economy will "withstand any projected recession in the west."
Scott Taylor, President of the US-Qatari Business Council (USQBC), said that the current oil prices and the Gulf state's "dynamic economy" add to its strengths). Taylor said that both aspects aid Qatar in overcoming economic obstacles, even if they originate in the west and spread to the rest of the world.
The rise of Qatar's liquefied natural gas (LNG) industry, according to Taylor, is "a tremendous driver of the economy" for Doha as well as its commercial relations with Washington.
The IMF says that a third of the world will experience a recession in 2023, but Qatar is unlikely to be harmed. "It goes without saying that American businesses are taking part in the expansion. So, that's a start. In addition, human talent will bring knowledge and people in as the focus shifts away from only infrastructure and development, Taylor told officials.
Qatar has dominated energy discussions over the past year as Europe has struggled to secure its gas supply in an effort to stop depending on Russia.
Previously, 40% of the region's gas imports came from Russia, with over a third of shipments passing through Ukraine.
Germany and Qatar signed a 15-year LNG agreement in November, and it is anticipated that flows will begin in 2026. Later, Hungary—one of the nations that depends significantly on Russian oil and gas—announced that talks will be held with Qatar about LNG delivery.
When discussing investment opportunities, Taylor stated that in the event that a prospective recession is avoided, investors will eventually benefit from low-cost agreements.
Taylor drew on the 2022 FIFA World Cup, which has significantly boosted the nation's economy, to say that Mexico, Canada, and the United States can all learn from the Gulf state.
"I think one of the major things that we can learn from Qatar is that you illustrated and showcased your culture so beautifully surrounding the World Cup and we could definitely learn from you and learn from you," he added. "Those conversations are ongoing.
In contrast to the International Monetary Fund's (IMF) pessimistic forecast at the start of the year, Taylor made reassuring comments about the economy.
The impending recession would affect "one-third of the world economy," according to IMF Managing Director Kristalina Georgieva.
The simultaneous slowing of the world's three largest economies—the United States, the European Union, and China—was cited by the IMF official as the explanation for this year's economic outlook. In order to secure long-term fixed contracts for its current and additional LNG production, Qatar will begin a phase of vigorous discussions with worldwide LNG buyers in 2023, according to Allouaji.
The IMF predicts that Qatar's GDP will increase by 2.4% this year. In contrast to a 6.3% increase in the prior three months, Qatar's GDP increased by 4.3% in the third quarter of last year. Additionally, Qatar was placed #1 among the top 50 international locations for FDI (FDI).
Doha's FDI experienced a growth rate of 70% each year between 2019 and 2022, with a potential increase of 2.4% in 2023 and inflation expectations no more than 3.3%