Qatar F1 gala kicks off at LCSC with fanfare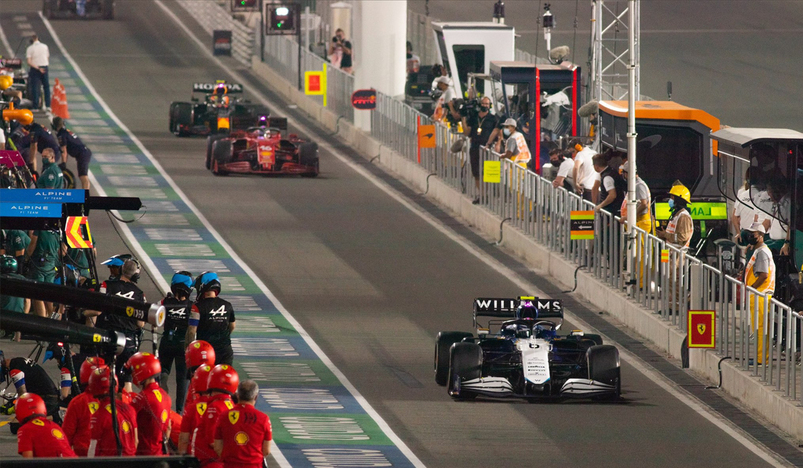 Qatar Grand Prix 2021
** Thousands of fans attend first ever free practice sessions held in Qatar
** Fun times for ticket holders at Fan Zones, food courts, grandstands
** Max Verstappen, Valtteri Bottas top two free practice sessions on Day One
The much-awaited first-ever Formula One race weekend kicked off at Losail Circuit Sports Club (LCSC) with spectacular fanfare as thousands of racing fans enjoyed the FORMULA 1 OOREDOO QATAR GRAND PRIX 2021 Friday session.
On track, Max Verstappen of Red Bull went down in history to emerge fastest in the first ever free practice session at LCSC (1:23.723) from his 22 laps.
Pierre Gasly (Alpha Tauri) was second fastest (0.437 seconds adrift of Verstappen) while Mercedes pair Valtteri Bottas (0.471 seconds slower) and Lewis Hamilton completed the top four (0.786 seconds slower).
In the second free practice session, Bottas showed better performance by clocking the fastest time of 1:23.148, finishing ahead of Pierre (+0.209 seconds slower). Verstappen once again clocked a superior time than that of Hamilton's, emerging third fastest (+0.350). The man with the most Grands Prix wins, Hamilton was once again fourth fastest (+0.422).
Around the venue, 3 Fan Zones specially created to cater to fans for the three-day event – provided entertainment with live music performances and an air show after the first free practice session. 
F1 merchandising outlets near the Grandstands were also popular with fans looking for the much-desired racing memorabilia from their visit to the popular venue.
Outside the LED-lit circuit, the organisers had put together flawless arrangements to guide fans arriving at the venue entry points. Cars were seen arriving from three directions - Doha, Al Khor and Al Shamal towards the circuit. After parking their cars, racing fans were shuttled towards their designated watching areas in buses that ran non-stop all through the day.
Inside the venue, fans got to access food courts that offered a wide range of cuisines. Giant screens have been installed around the circuit - in the grandstands, near the food courts and the Fan Zones to help fans catch up with on-track action. 
Organisers are expecting another big turnout on Saturday when the third free practice session will be held before the Official Qualifying takes place under lights at LCSC. Organisers on Friday once again urged fans to arrive early to avoid entry hassles at the venue.
The fans on Friday had to strictly follow MOPH guidelines of wearing a mask while they were seated in the grandstands. Social distancing was a key aspect of fan movement in the grandstands and the paddock area on Saturday.