Qatar Customs seizes machine gun hidden from vehicle at Abu Samra border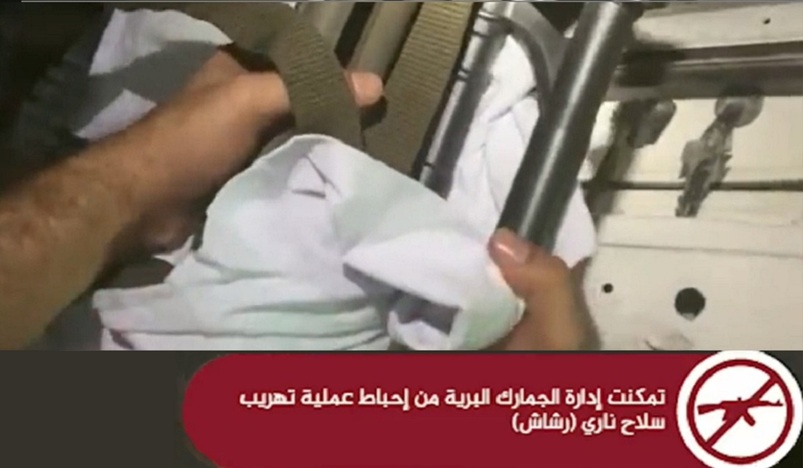 Dismantled machine gun seized from a vehicle at Abu Samra border
The General Authority of Customs thwarted an attempt to smuggle a  machine gun into Qatar through Abu Samra border.
The prohibited firearm has been seized from a vehicle crossing into Qatar through the said border in what the customs authorities described as a smuggling attempt.
It was dismantled into two pieces and hidden in a secret way inside a vehicle, the officials confirmed.
In a Tweet, the General Authority of Customs of Qatar has said that the Land Customs Department managed to thwart the smuggling of the gun into the country, during an inspection of the car at the border port.
Customs shared a video on its official Twitter account and stated that the seized firearm is a machine gun.
The General Authority of Customs called upon the public to participate in the national campaign to combat crimes and customs violations, by reporting any smuggling of prohibited or restricted goods or tampering with customs documents and invoices and other violations through the 16500 hotline.
Source: General Authority of Customs