Qatar Customs seizes large amount of cash from departing passenger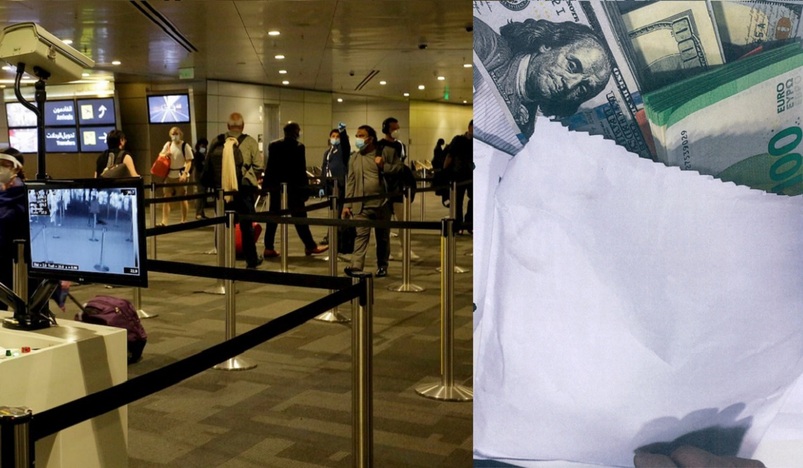 The Customs of Hamad International Airport Thwarted the Smuggling of Sums of Money
The Customs of Hamad International Airport, in cooperation with Ministry of Interior's Airport Security, have thwarted the smuggling of sums of money, as a result of an inspection of a traveler departing from the country and not disclose the amount of cash. When transferred to the declaration office, it was found that the traveler did not have any proof of ownership. Accordingly, a seizure report of the incident was issued, and the traveler was referred to the competent security authorities, due to his failure to declare the sums of money in his possession and deliberately concealing them.
It is important to mention that a traveler is obliged to declare the money or valuable materials he carries, in implementation of the provisions of the Combating Money Laundering and Financing of Terrorism No. (20) of 2019 and Council of Ministers Decision No. (41) of 2019, which stipulates the need for travelers to make a declaration upon arriving or departing the country, in the event that they possess currencies, coins, precious jewelry, or negotiable financial instruments with a value of or more than 50 thousand Qatari Riyals. The declaration form is filled out at the customs declaration office in all air, sea, or land travel ports.
Accordingly, the Authority calls upon travelers to adhere to the declaration form if they meet the mentioned conditions when traveling. This is within the framework of implementing the law that aims to protect the security of society from the dangers of money laundering and terrorist financing in all its forms.
Source: Qatar Customs