Qatar Customs improving technical systems ahead of FIFA World Cup Qatar 2022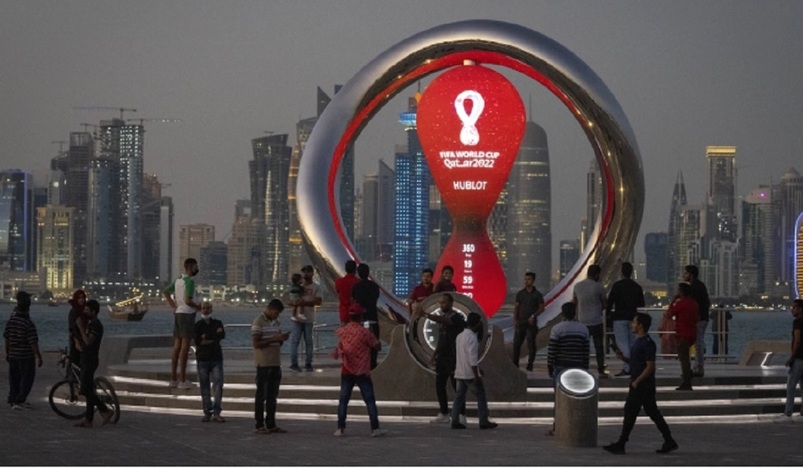 Qatar Customs preparations for FIFA World Cup Qatar 2022
As part of its overall efforts to improve Customs procedure ahead of the FIFA World Cup Qatar 2022, the General Authority of Customs (GAC) is working to improve its Communication Service Centre of the Devices and Technical Support Section.
"There are plans to develop the department. Work is underway to improve the communication service centre and develop radiology equipment," said Noora Al Hashmi, Acting Head of the Devices and Technical Support Section of the GAC, in the Authority's monthly newsletter:
She added that, "The department is also following up on any obstacles to be fully prepared to receive fans and process the technical flow of the World Cup." 
The Technical Support Section operates the Authority's communications hardware and completed the Communications Service Centre last year, which receives and processes technical problems. 
Meanwhile, Al Hashmi noted that the Authority trains its officials on the devices at its disposal. It also acquaints them with analytical skills to break down complex processes either from imaging using the MRI or X-Ray device and detecting smuggling operations.
Qatar Customs Preparations for FIFA World Cup Qatar 2022
As Qatar counts down to the FIFA World Cup 2022, organisers hope to attract 1.2 million tourists to the country.
Qatar's Hamad International Airport, Doha Ports, and the country's only land border Abu Samra, have undergone several revamps, expansions, and technical upgrades to prepare the country for the global football fiesta.
According to GAC Chairman Ahmed bin Abdullah Al Jamal, the recently integrated maintenance of the border will continue until September this year.
He noted that the Authority would launch a programme to facilitate and simplify all customs operations through a window in partnership with the Supreme Committee for Delivery and Legacy for World Cup processes.
Meanwhile, the Abu Samra border expansion would prepare the Authority to receive fans for the World Cup. The expansion "is expected to facilitate the inspection process of goods and tourists' vehicles to support the flow of commercial traffic in and out of the country and contribute to reviving tourism," Ahmed Al Sahel, Director of the Land Customs Department disclosed.