Qatar Customs Confiscate More Than 85 Kilograms Of Hashish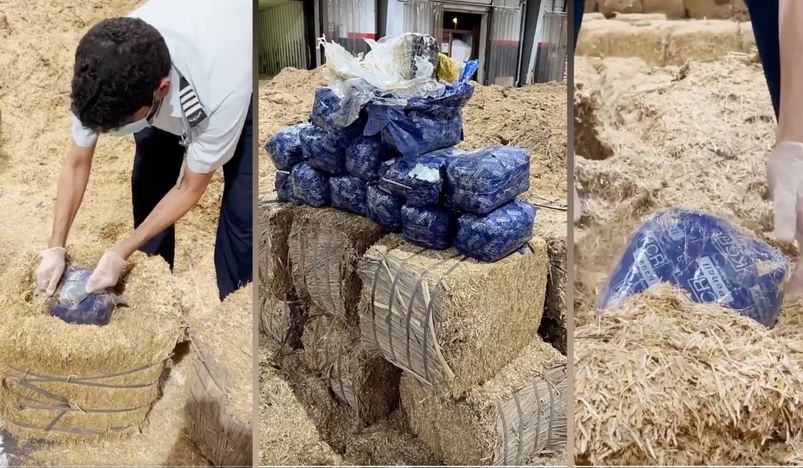 Qatar Customs Foils Hashish Smuggling
In Doha, Qatar, the Customs Administration at the Hamad Port intercepted a significant amount of a narcotic substance. According to a video posted on its social media channels, Qatar Customs revealed the prevention of a smuggling operation involving around 87.54 kilograms of hashish. The illicit substance was hidden within a container falsely labeled as animal feed and concealed among stacks of hay.
In the video, officials showcased the inspection process of animal feed blocks, some of which were examined individually, leading to the discovery of concealed narcotic substances.

The General Customs Authority has called on the public to actively engage in the national campaign, 'Kafih,' aimed at combating customs crimes and violations. This initiative encourages people to report activities such as smuggling prohibited or restricted goods, falsifying customs documents and invoices, and other related offenses.
Furthermore, the department has consistently cautioned against the importation of illegal goods into the country. They are well-equipped with the latest technology and receive continuous training to interpret passengers' body language and stay informed about the most recent tactics employed by smugglers.