Qatar Continues to Host Major Sporting Events with FIBA World Cup 2027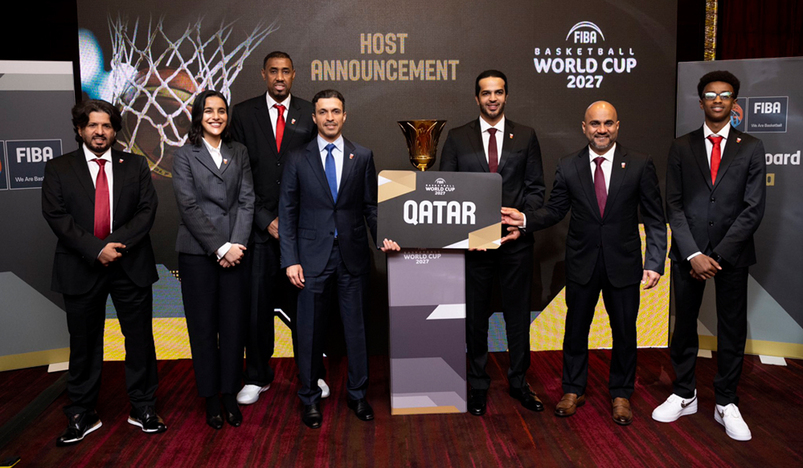 FIBA World Cup
Qatar continued its strong record in hosting major sporting events, after winning the right to host the FIBA World Cup 2027.
The Qatari journey of success in hosting major sporting events continued, with the State of Qatar winning the honor of hosting the 2027 Basketball World Cup, according to what was announced by FIBA today.
Qatar's streak of hosting major sporting events is set to continue after organizing the FIFA World Cup Qatar 2022, as the country gears up to organize the 2023 FIFA Asian Cup for the third time in its history after 1988 and 2011, and it also won the honor of organizing the 21st Asian Games in 2030, for the second time. The first one was in 2006.
Qatari basketball has a long history, as the Qatar Basketball Association was established in 1964 and joined international and regional federations. Joining the International Basketball Federation in 1973 and the Asian Federation in 1979.
The first achievement of Qatari basketball was winning the AFC U-17 Youth Championship title, which Qatar hosted as the first Asian championship on its soil in 1988. The Qatar youth team also qualified for the 1999 FIBA World Cup, which was held in Portugal, and Qatar achieved 10th place. It also qualified for the World Championship in 2000 when it was crowned the third Asian Championship title. Qatar also won the gold medal in the Arab Games hosted by Doha in 2011.
At the level of 33 basketball, Qatar won the 2014 FIBA World Championship. It also won the FIBA World Youth Championship (under the age of 18) in 2016 and topped the world rankings for three consecutive years. Our national youth team was also crowned the Gulf Championship title, and our national team advanced to the main qualifiers for the FIBA Asia Cup in 2025.
The basketball stars (men and women), under 23 years old, qualified for the Basketball World Cup, and the two teams (boys and girls), under 18 years old, qualified for the World Championship, which will be held in Hungary in August 2023.
(QNA)