Qatar Beach Volleyball Team Qualifies for U21 World Championship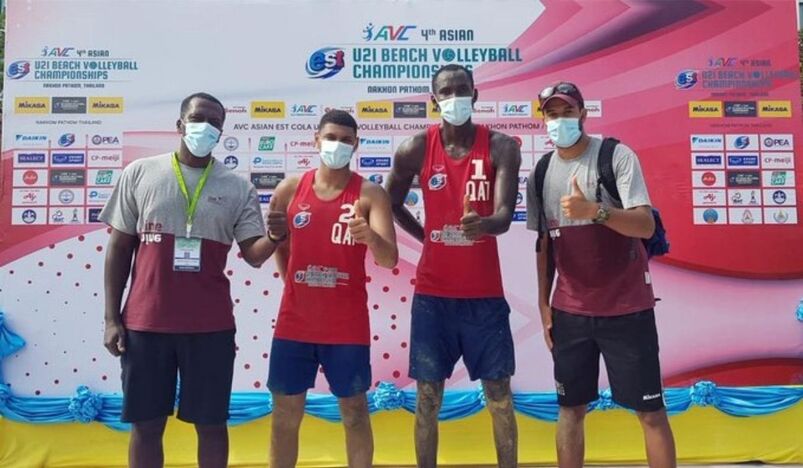 Qatar's under-21 beach volleyball team
Qatar's under-21 beach volleyball team has qualified for the Beach Volleyball U21 World Championship, to be held in December in Thailand.
The Qatari team, consisting of Abdullah Naseem and Abdullah Hassanein, came in 5th place in the final ranking of the Asian Beach Volleyball Championship currently being held in Nakhon Pathon, Thailand.
The team managed to secure a valuable victory over Kazakhstan (2-0), by sets (21-15) and (22-20), which enabled it to qualify for second place in the third group, which included Iran first in the group and Kazakhstan in third group.
This is the first participation of the Qatari team, having achieved an advanced classification, after which it qualified for the U21 World Championship.
On the other hand, the Qatari team, consisting of Mubarak Al-Kuwari and Mohammed Al-Sharshani, will participate in the qualifying rounds for the U19 Beach Volleyball World Championships, in Thailand, which will host both tournaments. (QNA)