Qatar Beach Volleyball Team Beats Italy in World Tour Finals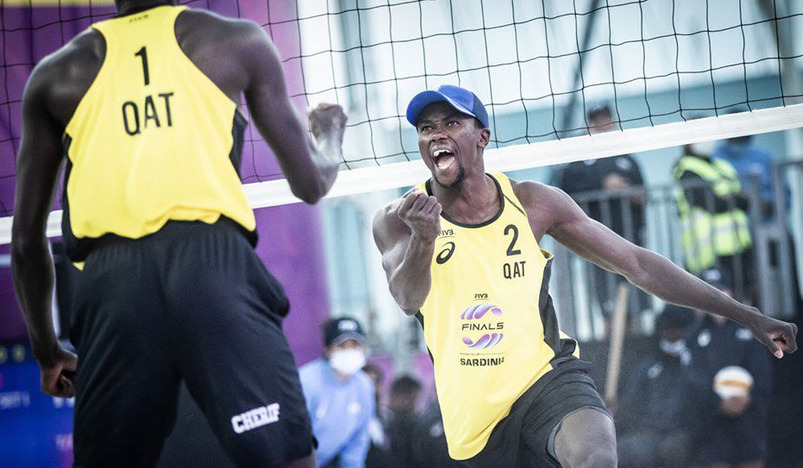 Qatar Beach Volleyball Team Beats Italy in World Tour Finals
Qatar beach volleyball team's Cherif Younousse and Ahmed Tijan defeated Italys Adrian Carambula and Enrico Rossi 2-1 (16-21, 23-21, 15-10) in their second Pool B match of the FIVB Beach Volleyball World Tour Finals in Sardinia, Italy, on Thursday.
Earlier on Wednesday, Qatari pair defeated Russias Ilya Leshukov and Konstantin Semenov 2-0 (21-14, 21-8) in their first match.
In their next match Younousse and Tijan will take on the Netherlands Alexander Brouwer and Robert Meeuwsen on Friday.
Source: QNA