Qatar and Saudi Arabia Railway Project Study Begins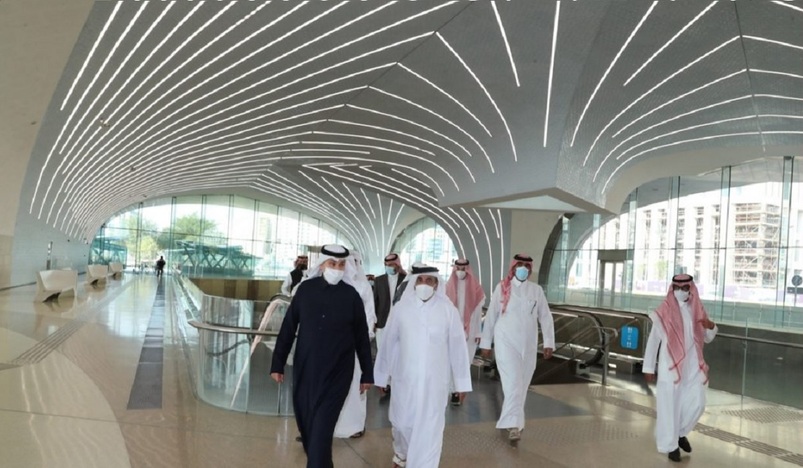 Qatar and Saudi-Arabia Railway Project
H.E. Minister of Transport Jassim bin Saif Al Sulaiti stated in an interview with a local newspaper that work on the railway project between Qatar and Saudi Arabia has already begun.
Railway Project Between Qatar and Saudi Arabia
The Minister stated that work on studying the project, which will be a major component of the GCC Railway project for passenger and freight transportation, has already begun.
According to him, the ministry completed the necessary work to begin studying the project in coordination with the relevant authorities, including determining the connection track, preparing detailed engineering designs, preparing a project proposal brochure for study, and updating the schedule and work plan to reflect the latest developments.
He also pointed out that the project study between the two countries will be presented this year, taking into consideration the benefit of the latest technologies used for passenger trains, including maglev, electric, hyperloop and others, noting that the GCC Ministers of Transport have approved recently the timetable for the founding phase of the GCC Railways Authority during the extraordinary meeting of the Authority and the Ministers.
Transport Between the GCC Countries
The Minister stated that the State of Qatar, as a member of the GCC General Secretariat, is working on implementing its own parts within the integrated transportation projects among the member states, the most important of which is the GCC railway project, which spans 2,117 kilometers, and that work is currently underway to study the link project between the State of Qatar and the GCC countries.
H.E. also stressed that work is currently underway to develop a general framework for Intelligent Transportation Systems (ITS) specifications that will serve as a model for those specifications that can be used by all GCC Member States, as well as a guide for traffic safety practices in GCC states in order to reduce traffic accidents and protect lives and property in all GCC countries.