Qatar Airways to replace Emirates as Formula 1's airline sponsor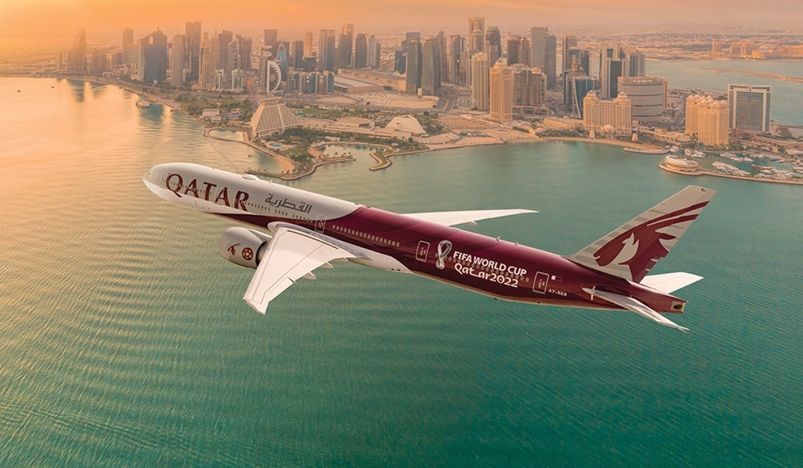 Qatar Airways to replace Emirates as Formula 1's airline sponsor
Formula 1 is an international sport. The F1 paddock travels throughout the world as part of its jam-packed calendar. As such, air travel is a necessity for the sport, with teams and drivers constantly on the go. Consequently, this gives rise to the perfect opportunity for airlines to advertise in F1. Airlines have often contested with one another to become Formula One's airline sponsor. The 2023 season will reportedly see a major shake-up in this arena.
Qatar Airways, the national airline of Qatar is set to become the new Formula 1 airline sponsor. The Qatari giant is reported to make an announcement with F1 before the start of the 2023 F1 season in early March. Qatar Airways is rumored to have agreed upon a five-year deal as a global partner of Formula 1. Interestingly, the airline is allegedly going to pay double the amount paid by the current F1 airline sponsor, Emirates.
Emirates got on board with Formula 1 in 2013 with an initial five-year deal. Over the years, the airlines became a major part of the sport in various ways. The company promoted its brand via on-track advertising and special race packages. Although, Emirates declined the new F1 sponsorship proposal. Since Liberty Media allegedly asked twice the amount of its previous extension deal in 2018. The F1 owners are confident of the sport's increased revenue including the success of the Las Vegas GP. 
However, Emirates' departure from Formula 1 is a sad sight. The airline had solidified its place in the sport as an iconic brand. Although, Emirates' arch-rival Etihad had even painted planes in an F1-inspired livery to promote the Abu Dhabi Grand Pix. Of course, sponsors come and go in sports as nothing lasts forever. Thus, the airline would be looking to look for a new marketing strategy after the success of its partnership with Formula 1 for a decade.
Qatar Airway's partnership with Formula 1 adds another major sporting deal to the country. Qatar has invested heavily in improving its global perception in recent years through sports. Consequently, the 2022 FIFA Men's World Cup was perhaps the biggest of such undertakings. The country has even signed a long-term deal for hosting a Grand Prix, which will see F1 continue to race in Qatar till at least 2033. Although questions of human rights violations have risen in recent times, F1 CEO Stefano Domenicali has defended the regime.
Thus, it seems that Formula 1 tracks in 2023 will see some new branding on the barriers. The Qatar Airways deal appears to be on the verge of completion with an impending announcement. Although, it must be seen how this airline is able to utilize such immense marketing potential in its business. F1 has risen in popularity in the last few years, allowing its global partners to reach millions of new fans every single year. Certainly a lucrative deal for both parties.