Qatar's economy to be fastest growing in GCC in 2023, 2024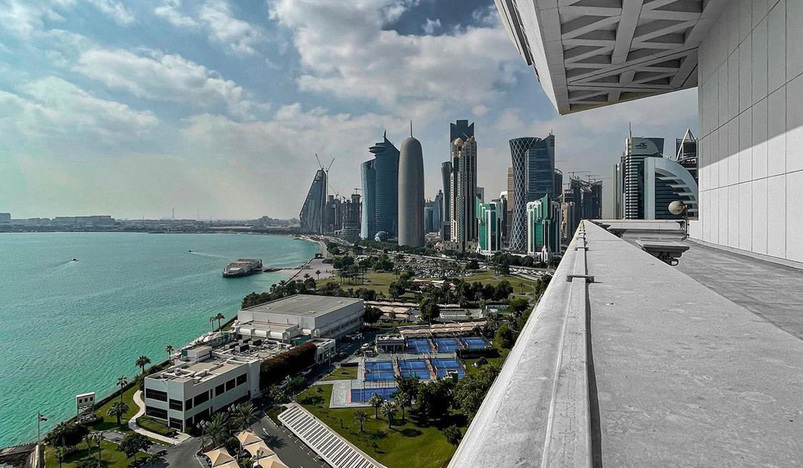 Qatar
Qatar's economy is expected to witness growth this year and is forecast to be the fastest growing in the GCC in 2023 and 2024. 
The real Gross Domestic Product (GDP) is projected to grow by 4.9 percent in 2022, followed by 4.5 percent and 4.4 percent respectively in 2023 and 2024, according to the latest report of the World Bank.
The stable and resilient economy of Qatar has been growing at a fast rate. The country's high per capita income, vast hydrocarbon reserves, and strong economic fundamentals support its strong credit profile. 
The World Bank's latest Global Economic Prospects report for June has increased Qatar's projected GDP growth for 2022 to 4.9 percent against a backdrop of decelerating GDP growth globally (2.9 percent). The report additionally reaffirmed its forecast that Qatar's economy will be the fastest growing in the GCC in 2023 and 2024. 
The output in the Middle East and North Africa (Mena) region is expected to expand by 5.3 percent in 2022—0.9 percentage point above previous projections, in part reflecting higher oil prices. This would be the region's fastest growth in a decade. The economic recovery in Mena slowed briefly at the turn of the year as Omicron outbreaks sapped growth momentum. New confirmed cases of COVID-19 have since abated with broad-based declines across all economies. 
The pandemic induced slowdown was followed by the Russian Federation's invasion of Ukraine, leading to higher commodity prices, tighter financing conditions (amid reduced monetary accommodation in both advanced economies and in the region), and a further deceleration in global growth. The impact on the region is, however, notably divergent. 
The report said economic activity in the Mena region has remained robust despite a short-lived hit from Omicron outbreaks and the net losses to oil importers due to the war in Ukraine. Oil exporters are benefiting from rising oil revenues and recovering non-oil sectors. 
Growth in the region is expected to firm to 5.3 percent in 2022, assisted by rising oil revenues, structural reforms in some economies (Egypt, Saudi Arabia, United Arab Emirates), and a general waning of the pandemic's adverse impacts. 
These growth projections represent an upward revision of 0.9 percentage point from the January forecast, mainly accounted for by improved prospects among the GCC economies. Regional growth is expected to reach its fastest rate in a decade in 2022, but the rebound could have been even stronger had it not been for the detrimental impact of Russia's invasion of Ukraine on oil importers. The war has undermined external demand, increased uncertainty, and lifted food and energy prices. 
Activity in Mena is expected to slow through 2024, with growth in the region returning to 3.2 percent as services activity stabilises and policy support is withdrawn, the report added.
The World Bank noted that growth is expected to rebound to a decade high in 2022, with a marked improvement in prospects for oil-exporting economies outweighing a deterioration in the outlook for oil importers. Oil exporters are gradually catching up to their pre-pandemic output trends, while the gap for oil importers is expected to remain wide. Increased fiscal revenues and reduced expenditures have resulted in a large reduction of fiscal deficits in oil exporters.
The Peninsula