Pregnant Arab social media star allegedly killed by US marine husband in Hawaii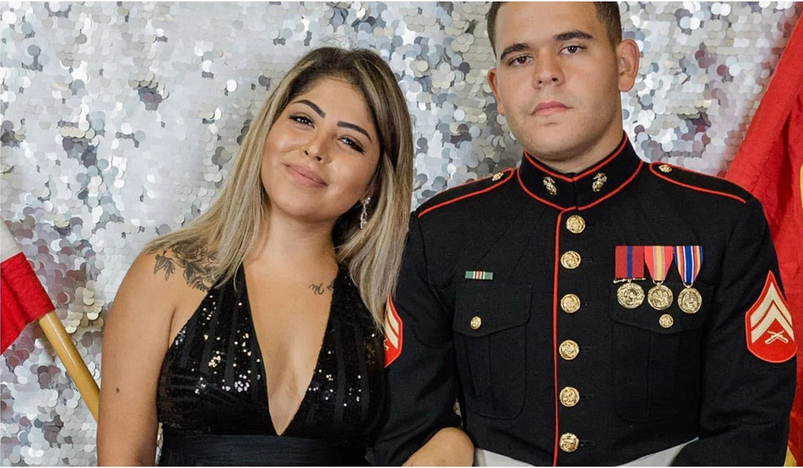 Dana Alotaibi with her US marine husband
Dana Alotaibi was three months pregnant when she was brutally stabbed to death on 20 July, allegedly by her husband of three years, Bryant Tejeda-Castillo, a Hawaii-based US marine who had allegedly long been abusive, a pattern she described in multiple online videos. 
Alotaibi was a prolific social media personality with thousands of followers. She was active on TikTok, YouTube, and Facebook, as well as having an Only Fans account. One of her videos had three million views.  
In her videos, she spoke about her Colombian background, which appears to be on her mother's side. In at least one video, a YouTube music and dance clip she made that drew more than a million views, she mentions that she is Saudi. She has described herself as "Saudi Arabia's first porn model". 
Despite what publicly appeared to be an adventurous and playful side, Alotaibi also appeared to be in a lot of pain from her marriage, physically and emotionally.  
She shared with her online followers that her husband had joined the online dating app Tinder to meet women, a revelation that she said left her suicidal. She said when she asked for money to fly back home due to depression, her husband cut her off financially.
Moreover, she described pervasive emotional and physical abuse, including repeated beatings that left her unconscious. She also claimed the military was not receptive to her complaints of domestic abuse. 
Tejeda-Castillo has been charged with second-degree murder, with his bail set at $US 1 million.