MOPH: Vaccinations available for people in taxis at drive-through centre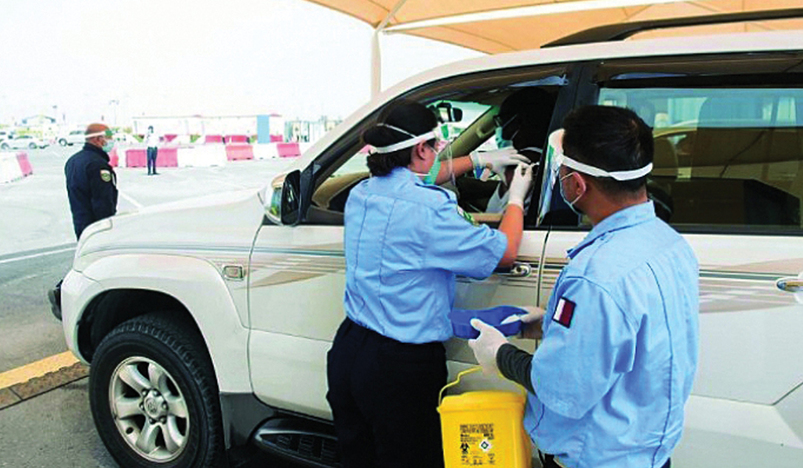 MOPH: Vaccinations available for people in taxis at drive-through centre
The Ministry of Public Health (MoPH) on a social media post said that people without vehicles can now receive their second dose of vaccinations in a taxi at Lusail Covid-19 Drive-Through Vaccination canter.
The Drive-Through Center operates from morning 11 to until night 10, seven days a week. The Last entrance to the Center is 9pm daily. 
Busiest times.
It will be a first-come-first-serve basis for all the people who attends the Drive-Through Center wishing to get vaccinated.  At peak times you may be required to wait while other people are seen first.
In the first few weeks of operation the busiest times was experienced between 11am and 1pm daily. For the fastest and most efficient experience, it is recommended that people visit between 2pm and 7pm. 
What if people don't have a car? 
People using the Drive-Through Center must complete the vaccination process in a car or a suitable vehicle and it cannot be done on foot. However, people who do not own a car can visit the Center and complete the vaccination process in a taxi.
People who are eligible to receive a second dose of vaccine can visit the COVID-19 drive-through vaccination centre in Lusail. Those individuals who are allotted to receive their second dose can go directly to the drive-through centre on their scheduled day, without the prior need for an appointment. 
Primary Health Care Corporation (PHCC) will schedule eligible people for their second dose at the drive-through centre, at the time of their first dose appointment at health centres.
The drive-through vaccination centre is behind the Lusail Multipurpose Hall, which is open from 11am to 10pm every day. People will be seen on a first-come-first-serve basis and last entrance to the centre will be at 9pm.