MoPH, QU Sign MoU to Enhance Joint Cooperation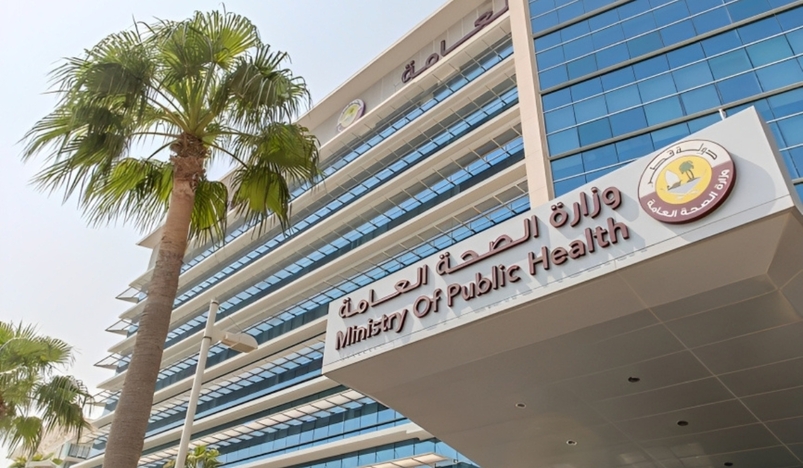 MoPH, QU Sign MoU to Enhance Joint Cooperation
The Ministry of Public Health (MoPH) and Qatar University (QU) signed a memorandum of understanding (MoU) to enhance educational and research cooperation in the healthcare field in the country to support the Qatar Medical Specialties Certificate (Qatar Board of Medical Specializations).
The MoU aims to provide a framework for cooperation between the two parties and define the basic conditions and elements for fruitful cooperation that will benefit society as a whole in a way that supports the efforts of the health sector in the country in providing distinguished health care services by supporting medical specialization certificates.
The MoU provides many opportunities for the participation of experts from the health and medical sciences sector at QU in the committees of the medical specialization certificate and related work in addition to the participation of QU experts in providing preparation, evaluation, and psychometric analysis services for the medical specialization certificate exams.
This cooperation also includes online hosting services for question banks and services related to conducting medical specialization certificate exams online in accordance with the standards set by the Qatari Board.
In a statement on this occasion, Vice President for Health and Medical Sciences Prof. Asma Al-Thani stressed the importance of this partnership as it reflects the joint commitment to enhancing compatibility between health education and the competencies of healthcare providers to improve the health of the population in Qatar and keep pace with global progress in the health professions.
She added that the MoU is a necessary step to support and improve health services and the quality of education in line with local needs.
Director of the MoPH Health Specialties Department and Executive Director of the Qatar Medical Specialties Certificate Dr. Saad Al Kaabi said that this cooperation will reflect positively on ensuring the quality of the Qatar Medical Specialties Certificate operations through the participation of QU experts in its various work, especially concerning evaluating, analyzing and holding exams of Qatar Medical Specialties Certificate due to QU's long history and distinguished expertise in this field.
Qatar Medical Specialties Certificate was launched in July 2020 under the auspices of the Ministry of Public Health and with the contribution of many local authorities and competencies.
The certificate aims to enhance medical education in the State of Qatar for health practitioners, enrich their professional development, and ensure their scientific and practical competence, which reflects positively on the quality of health services provided by them.
The health and medical sciences sector at QU is one of the largest academic health sectors in the region and includes five colleges under one umbrella: the College of Health Sciences, the College of Pharmacy, the College of Medicine, the College of Dental Medicine, and the College of Nursing.
(QNA)