Qatar Chamber, Minister of Labour to Launch "Labour Re-employment Platform for Private Sector"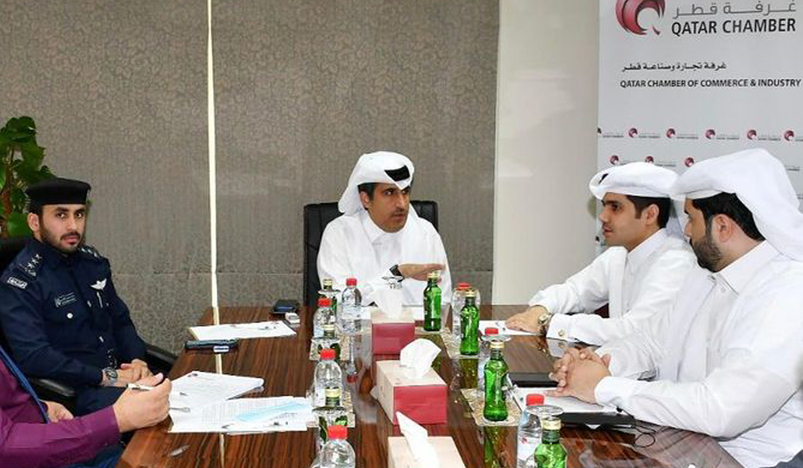 Ministry of Labour
The Qatar Chamber (QC), in cooperation with the Ministry of Labour (MoL), has launched the updated version of the Labour Re-employment Platform for Private Sector, which is an electronic platform that aims to assist companies to recruit employment from the local market.
Speaking at a meeting, QC General Manager Saleh bin Hamad Al Sharqi stressed the Chamber's interest to launch this developed version of the platform in coordination with the Ministry, indicating that it aims to help companies to obtain skilled and experienced labourers from the local market instead of recruiting from outside the state which saves time and maintains the continuity of projects. The platform contributes to streamlining the transfer of employment from some companies that have reduced their businesses or that have redundant workers to other new companies willing to hire new workers.
He pointed out that many companies have benefited from the platform during the last period, noting that the Chamber has launched this platform to support the private sector and assist troubled companies.
"The Chamber promotes the platform among business owners and local companies to encourage them to use it to obtain the needed employment," he said.
Al Sharqi called on companies seeking to hire new employment to register on the platform and select from the laid-off labourers, affirming that contracting with labourers will be supervised by the Ministry of Labour in accordance with the applicable laws and procedures of the state.
He said that the Chamber has developed the platform and that there are subsequent developments that will take place in the coming period to provide more benefits for all parties, calling on companies to provide any views that might help in further developing the platform's work.
For his part, Labour Recruitment Department Director Nasser Al Mannai thanked QC indicating that the platform is the result of an integrated effort between the Ministry of Labour and QC, and that it will contribute significantly to strengthening the Qatari labour market.
He stressed the Ministry's keenness on facilitating procedures for companies that adhere to labour laws, noting that companies that will benefit from the platform are companies that are committed to the labour law and that do not have any labour violations such as delaying wages and other violations.
Al Mannai also said that the platform will contribute to improving the Qatari labour market, streamlining the transfer of employment between companies, speeding up obtaining skilled labour and shortening the time needed for recruiting new emplyment from abroad, pointing out that it enables companies to obtain its needs of labour to complete its projects as per schedule.
(QNA)