Long-awaited GCC Railway could transform trade and connectivity across Gulf : Report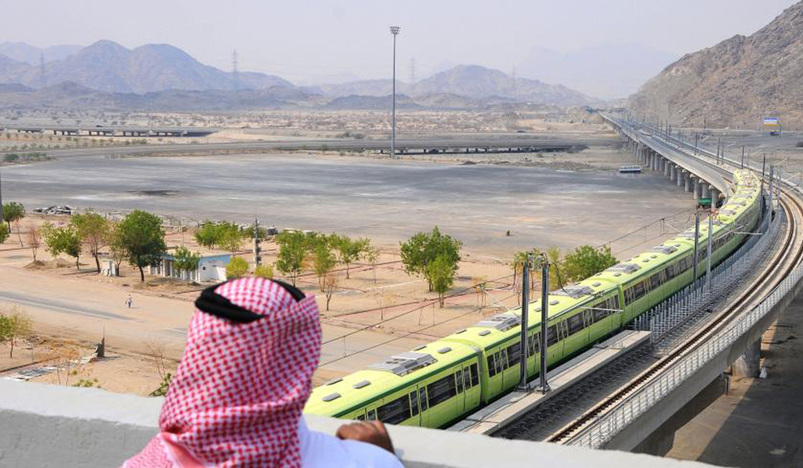 GCC Railway
Following delays, the long-awaited GCC Railway looks likely to be revitalised, a move that could transform trade and connectivity across the Gulf.
The project was given a significant boost in December last year when leaders of the six GCC countries approved the establishment of the GCC Railways Authority, the body that is expected to oversee the coordination of the project.
The decision marks a potentially significant development for rail infrastructure in the Gulf.
Greater connectivity and trade
The development of the railway would significantly improve regional connectivity by reducing transportation times and costs between major GCC cities and ports, improving trade flows across the bloc and attracting investment.
Business figures in the Gulf have noted that the shorter travel times could help bolster the tourism and entertainment sector, an area that a number of Gulf countries are looking to grow in line with wider efforts to diversify their economies.
For example, as part of Vision 2030 Saudi Arabia hopes to increase tourism's GDP contribution to more than 10% and aims to attract 100m visitors by the end of the decade, up from around 20.3m in 2019.
Furthermore, the construction of a GCC-wide railway bodes well for regional collaboration, and would support plans for greater economic alignment within the bloc.
Indeed, the GCC has sought to accelerate the establishment of a joint Customs union and common market, ahead of the ultimate goal of establishing economic unity within the region.
Qatar looks towards major events
Qatar has also worked to improve its public transport networks.
In 2019 the country launched the Doha Metro, a three-line, 37-station rapid transit system connecting the capital with its suburbs.
In January of this year officials launched the first line of the Lusail Tram, a light rail system in Lusail, just north of Doha. Once fully operational, the system will consist of four lines and run through 25 stations.
Much of Qatar's public transport expansion has been designed to cater to the 2022 FIFA World Cup. Indeed, the country has 26 transport projects in the pipeline, with 12 of these expected to be completed by the time the tournament kicks off in November.
SOURCE: Oxford Business Group