Get Experts Support to Get Your Australia Student Visa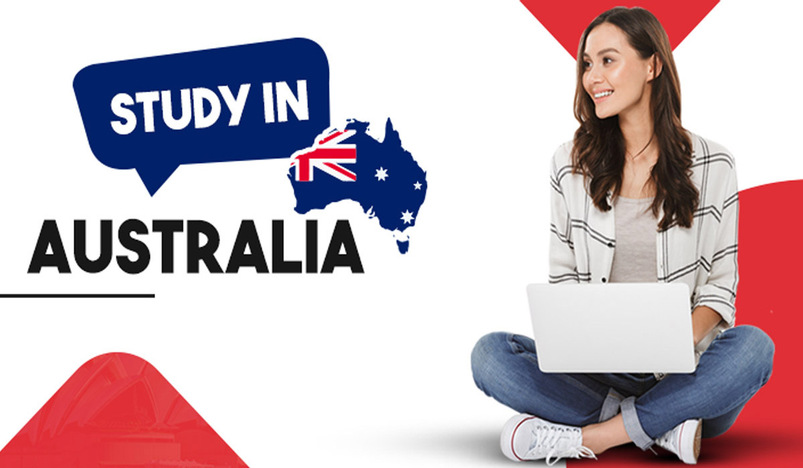 Get Experts Support to Get Your Australia Student Visa!
Aspirants from all over the world dream to land in their desired country to pursue their higher education to get a bright future. But often they end up getting confused or take back their steps because they are unaware of the process and requirement for the same. 
Here is what all you require: 
1. An appropriate Australian Education Consultant 
2. English Language Requirement test 
3. An appropriate health cover
Read the blog to understand more about the requirements. 
Role of an Education Consultant
Objectives of international students planning to migrate to Australia from Qatar vary. Some decide to enrol in higher education by seeking admissions in recognised institutions in the country, whereas others can undertake their graduation courses.
Plenty of opportunities await these Asian students who want to pursue studies abroad. When it comes to credentials and degree certificates, Australia takes the lead. Eight of its universities are among the top 100 universities worldwide. Before enrolling in the country's universities, international students have to clear an English language proficiency test such as IELTS or PTE. They have to meet health and character requirements as well. Apart from this, it is the Genuine Temporary Entrant criteria which they have to fulfil.
Unless students don't provide language proficiency details and GTE details to the case officer, they cannot receive a student visa. The Visa lasts for five years. Melbourne, Sydney, Perth, Adelaide, Brisbane and Tasmania are among the prominent education cities in the world. Whether it is vocational education and training or foundation studies, every student can make the best use with higher standards of education offered.
Prove your proficiency in English with IELTS and PTE Test  
Students migrating from their countries to Asia, middle-east and other places should prove their proficiency in English. To do so, they can take up either IELTS (International English Language Testing System) or PTE test (Pearson Test of English). Clearing these two test will provide proof of their proficiency in English and will make their way to their desired country.
If the aspirant is a non-speaker of English or the one who needs to polish their language skills can opt for Online Coaching by various education consultancies as managing geographical constraints or unavailability of resources or time can hamper their preparation. For example, the aspirant can opt for PTE Coaching in Qatar or IELTS coaching in Qatar  he can do it with the Aussizz Group. 
IELTS Online Coaching 
Opting for Online Coaching by Aussizz Group can be helpful as it provides you with personalised coaching. The expert tutors will give you tips and tricks to clear the test and also you will get practice tests and highly informative study material to prepare for the exam.
The timely guidance from the experts is an added advantage.  
PTE Online Coaching 
PTE Online Coaching by Aussizz Group provides you with a step to step guide to get through the PTE test. It provides you with Full practices tests, model answers, sample questions and the experts have prepared an exam memories material that covers questions from the tests over the years that can be asked again in the test. 
 The PTE Online Coaching and IELTS Online Coaching is effortless to access and is affordable. Aspirants can join them in just a few easy steps.  
 An appropriate Health Cover is essential to get the Visa
Studying in Australia is a dream to many. Australia has many top-class universities which attract several international students. Are you one of them? Then, you must know the criterion of applying for an overseas student visa.
One of the crucial requirement for getting a student visa is to have adequate overseas student health cover (OSHC). You have to make sure to buy the OSHC Australia from the leading service providers like ahm, nib, Australian Unity, Medibank, Bupa, Allianz Global Assistance and Iman.
Australia has a Reciprocal Health Care Agreement (RHCA) with 11 nations like the UK, Sweden. Students from RHCA countries are eligible to get Medicare facilities. But what about the students from other countries who do not fall into this category?
For them, OSHC Australia is mandatory to get the student visa. Students who are applying from outside, make sure to buy the health cover with proper planning. One must know the policy of waiting period to avoid unnecessary hazards. One must maintain the OSHC throughout their stay in Australia as well.
Always remember, one should not take health for granted. Be prepared before it hits you. 
Conclusion:
To study abroad, getting experts advice is essential, and Australian education consultants can guide you through every step to get a student visa. Aussizz Group is one such example that is a one-stop-solution providing with everything you need to get a visa.