GAC Inaugurates New Arena for Facilitating Customs Inspections at Abu Samra Land Border Port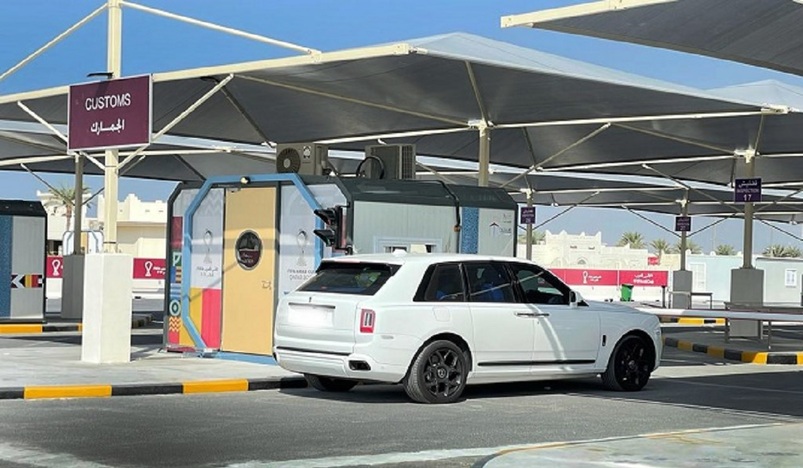 New arena of the General Authority of Customs
As part of preparations made by General Authority of Customs (GAC) to regulate and facilitate the entry of travelers during the FIFA Arab Cup 2021 hosted by the State of Qatar, GAC's Land Customs Department, in coordination with the Permanent Committee for the Management of Abu Samra Border Port, has inaugurated additional inspection arena (No. 2) of passenger customs section. Therefore, this will contribute significantly to facilitating the entry of travelers coming to the State of Qatar.
The GAC has prepared all the requirements related to cadres, customs operations and technical equipment necessary to complete the procedures for entering passengers and vehicles through the border crossing, which comes as a continuation of the procedures carried out by the permanent committee for the management of Abu Samra Border Crossing regarding the preparation of the inspection yard and the installation of cabins equipped for customs officials, as well as creating shaded paths to ensure a smooth and quick entry for all the guests expected during the tournament period.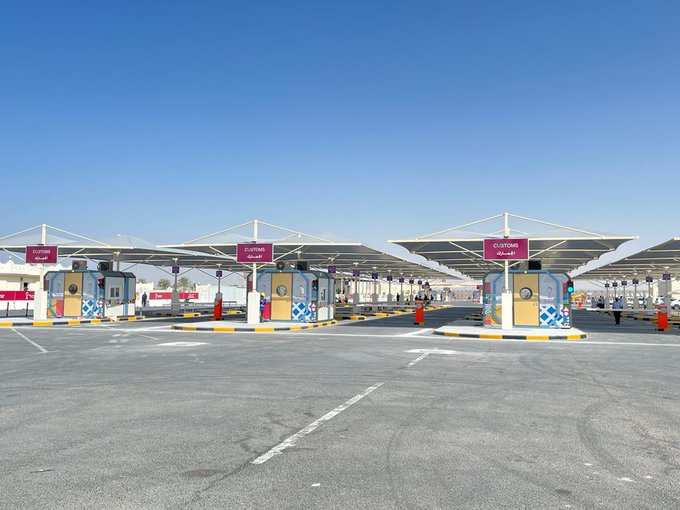 The FIFA Arab Cup Qatar 2021™ will take place in Qatar from 30 November to 18 December 2021, Qatar's National Day. Matches will be played at six of the iconic FIFA World Cup Qatar 2022™ venues, and a total of 32 matches will be held over 18 days. The first FIFA Arab Cup Qatar 2021™ will unite over 450 million people from across the region.
A total of 16 national teams from the Arab region will participate in the FIFA Arab Cup Qatar 2021™. The seven winners from the qualifying stage will join the nine highest-ranked teams, including host country Qatar, in the final tournament. The 16 teams have been drawn into four groups of four, as follows:
Group A: Qatar; Iraq; Oman; Bahrain.
Group B: Tunisia; UAE; Syria; Mauritania.
Group C: Morocco; Saudi Arabia; Jordan; Palestine.
Group D: Algeria; Egypt; Lebanon; Sudan.
Source: Hukoomi