Denmark plans to eliminate fossil-fuel-powered domestic flights by 2030.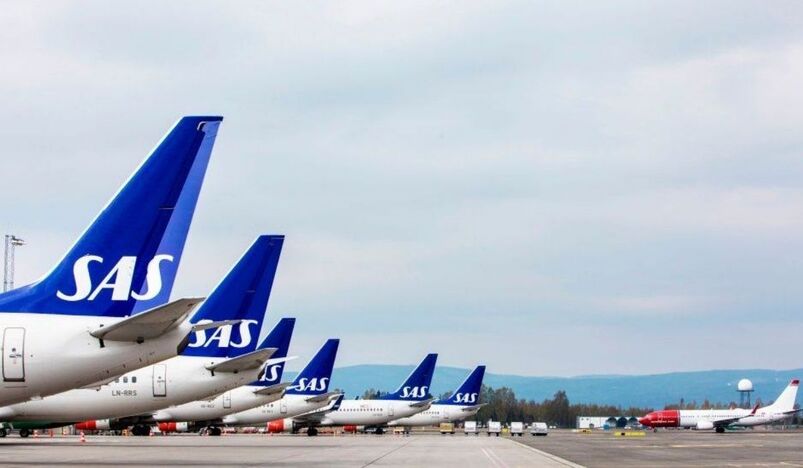 Denmark's Prime Minister says she wants to make flying green
Denmark's government has set a target of eliminating fossil fuel-powered domestic aircraft by 2030.
Prime Minister Mette Frederiksen remarked in her New Year's message that she wants to "make flying green."
However she acknowledged that the solutions to reach her target were not yet in place.
Denmark is aiming for a 70% cut in overall carbon emissions by 2030, compared to 1990 levels.
"To travel is to live and therefore we fly," said Ms Frederiksen, announcing her plan.
"When other countries in the world are too slow. Then Denmark must take the lead and raise the bar even more," she said.
She added that achieving green domestic flights will be difficult but researchers and companies are working on solutions.
The European manufacturer Airbus has announced plans to develop hydrogen-fuelled planes that could be operational by 2035.
If the hydrogen used to fuel them is generated using renewable energy, this could be a way for Denmark to reach its goals.
However it is unclear if the technology will be ready, and costs sufficiently low, for the 2030 target to be reached.
Sweden has also announced plans to make its domestic flights fossil fuel free by 2030. It is also hoping to make international flights green by 2045.
Earlier this year, the government there announced plans to introduce increased airport fees for high-polluting planes.
Meanwhile France is moving to ban domestic flights where the same journey could be made by train in under two-and-a-half hours.
The measures could affect travel between Paris and cities including Nantes, Lyon and Bordeaux.