Chip-shortage 'crisis' halts car-company output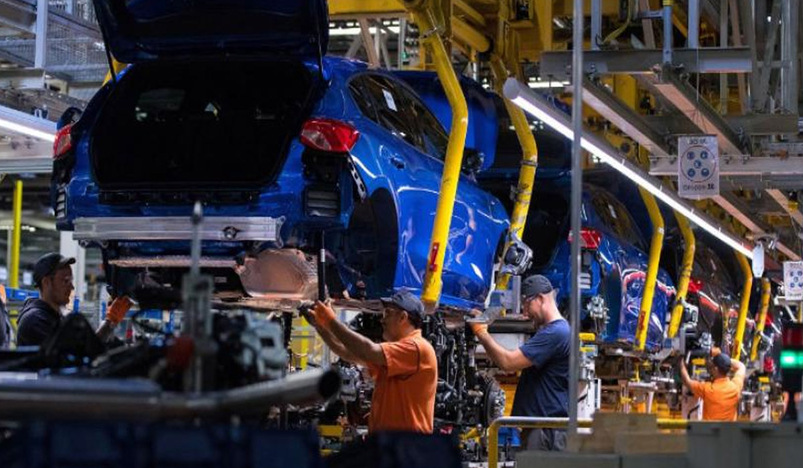 Chip-shortage 'crisis' halts car-company output
Audi is having to slow production because of a computer-chip shortage it is calling a "crisis upon a crisis".
Boss Markus Duesmann said it was now aiming to make 10,000 fewer cars in the first quarter of the year and putting more than 10,000 workers on furlough.
Its parent company, Volkswagen, announced its own go-slow due to a lack of chips last week, alongside rivals such as Honda.
Mr Duesmann told the Financial Times carmakers had been caught by surprise.
'Limited pool'
After a poor start to 2020 for new car sales, manufacturers cut their orders from the Chinese factories making computer chips.
But then, at the end of the year, "everybody was quite surprised by the strength of the market", Mr Duesmann said.
However, ordering new chips is not simple.
CCS Insight analyst Geoff Blaber said: "Semiconductors have a broad range of applications but a very limited pool of companies capable of manufacturing the silicon.
"Demand is high, and supply is tight" and any sudden needs "can prove very difficult to accommodate".
"Modern cars are becoming computers on wheels, with an abundance of silicon required to control everything from the infotainment system to camera, radar and lidar," he said.
'Major disruptions'
The demand from carmakers "competes for manufacturing capacity with smartphones, servers and a host of other segments".
And a boom in the market for devices such as PCs and new game consoles was making it doubly difficult to book manufacturing time.
The shortages have seen Mercedes-maker Daimler, Fiat, Ford, Honda, Nissan, Subaru and Toyota all reportedly suspend production for days or weeks at a time.
And German car-parts company Continental described "largescale supply shortages", with lead times of six to nine months, adding bottlenecks were expected to continue "well into 2021, causing major disruptions".