Ashghal Announces Partial Closure of Corniche Street for 2 days on July 1 and 2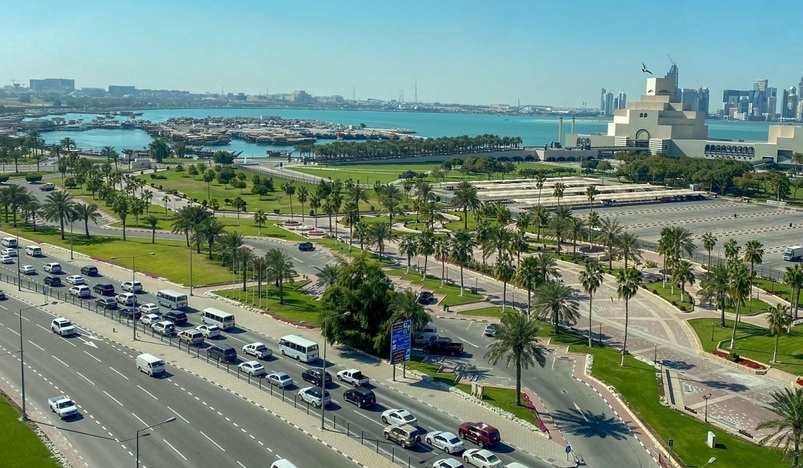 Partial Closure of Corniche Street
Ashghal, Qatar's Public Works Authority announced a 2-day closure on Al Corniche Street between Sharg Intersection & Al Meena Intersection to traffic coming from Sharg Intersection, on Friday & Saturday 01-02 July 2022, & shifting traffic to Ali Bin Amur Al Attiya St. & A Ring Road.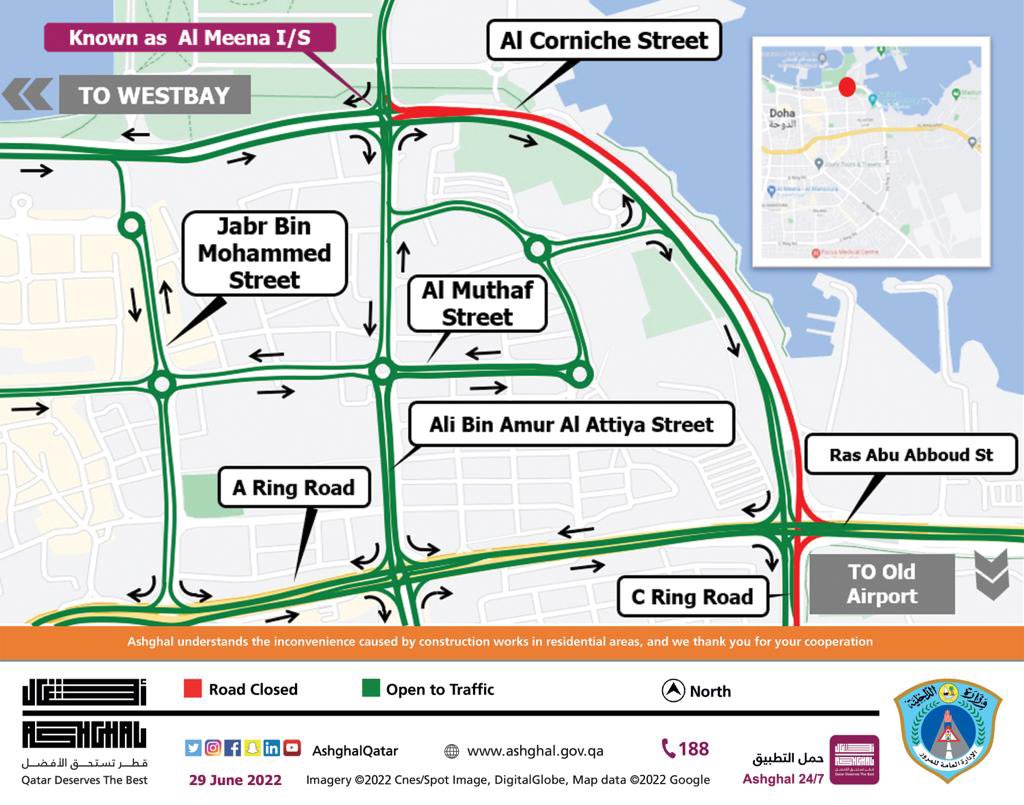 The road closures aim to complete Al Corniche Street upgrading. Road users heading for Al Meena Intersection, from C Ring Road, are advised to turn left towards A Ring Road Street and use Ali Bin Amur Al Attiya Street or Grand Hamad Street.
Those who are coming from the north towards Omar AlMukhtar intersection can take the alternative road heading to 5/6 intersection. Road users on the internal roads, can use the alternative road leading to AlMarkhiya St. & AlKhafji St.
Closure of one direction on AlJamiaa St. from Omar AlMukhtar intersection to Lejbailat intersection will start on Friday, July 1, 2022, from 1am to 10am, to carry out the final asphalt works.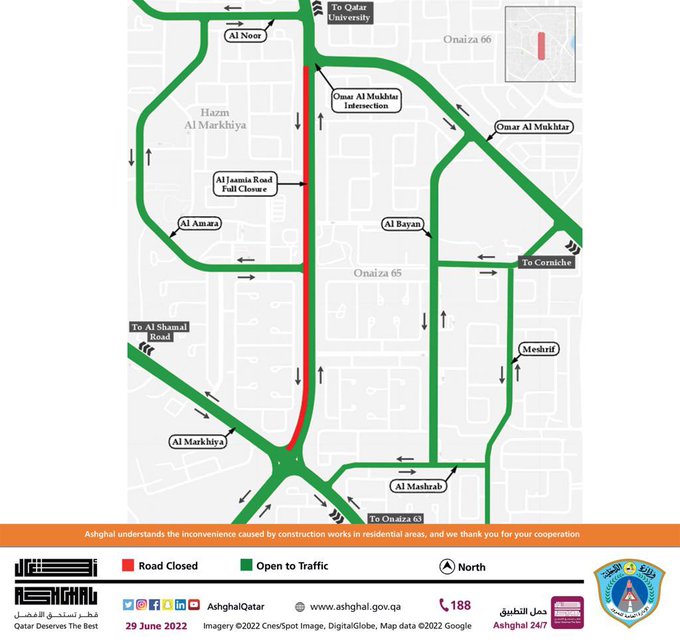 Source: Asghal