Arc and Bezeq International Partner to Deliver Network Connectivity Between UAE, Bahrain and Israel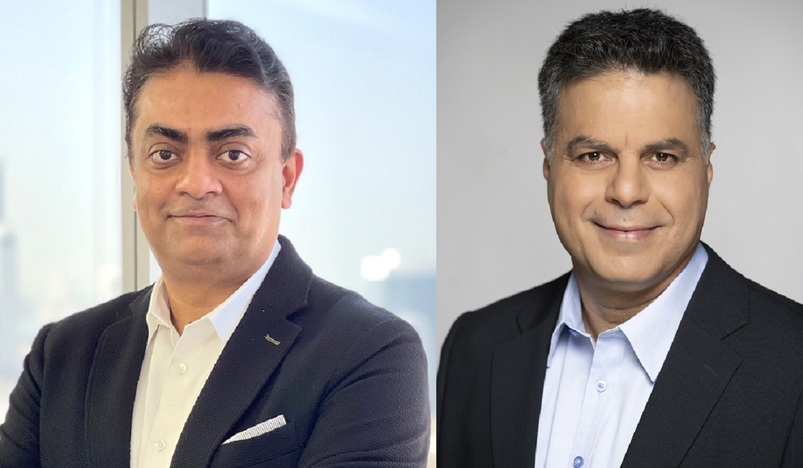 Customers of Arc and Bezeq International can connect telecoms networks between Dubai, Tel Aviv and a growing number of hubs across the Middle East
Arc, in partnership with Bezeq International, Israel's leading ISP and IT solutions provider, has launched a network connecting the UAE and Bahrain directly to Israel. This is one of many steps in the evolution of the relationship between Arab states and Israel. 
 
Arc and Bezeq International are creating the lowest latency route between regional hubs in datamena UAE, Global Zone Bahrain,  Smarthub UAE and Israel,  combining network footprints, enabling partners and customers to access a rich portfolio of destinations and services.
The release is below. We've also attached images of Mahesh Jaishankar, CEO at Arc, and Ron Glav, VP Business Division & Global Alliances at Bezeq International, to go with the release.
 
We can also book an interview with Arc's CEO Mahesh Jaishankar. He is a telecom veteran who launched du's Intenational hub datamena, and is a booster for Dubai's entrepreneur community. He's also a charter member of TiE Dubai.
About Arc Solutions
Arc is a provider of integrated networking solutions that simplify connecting and optimising applications and services across the Middle East. Carriers, enterprises, cloud and content providers benefit from intelligent edge networking that delivers rapid access to networks, points of presence, data centre infrastructure and subsea cable systems.
Arc puts customers and partners in control of their connectivity in the Middle East and enables them to seamlessly connect across the region's commercial and communication hubs.
Launched as an independent provider with investments from du and Batelco, the team at Arc are experts in connecting hubs in the region with experience in serving the largest and most innovative local and global businesses. It is no longer about having a single hub for the Middle East, but how fast you can connect hubs and grow your ecosystem across the region.
About Bezeq International Ltd.
Bezeq International ("BI") is the No. 1  ISP in Israel and its leading international telecommunications services provider, and is part of Israel's largest and leading telecom group. 
 
BI is the leading company in all of its main areas of activity, providing comprehensive communications solutions in Internet, Telephony (International, Domestic and Intra-Organizational), IT and Cloud Computing Services, Outsourcing, Websites and Servers Hosting and Co-Location, DR Solutions, Data Communications and cyber and information security.
 
Bezeq International is the first Israeli company to own a submarine cable system connecting Israel to Europe. 
 
With its own submarine cable system, Bezeq International is leading the fast internet game in Israel connecting Europe and the Middle East and beyond.
Source: PR