You Matter Initiative Hosts Workshop on Active Partners in Sporting Events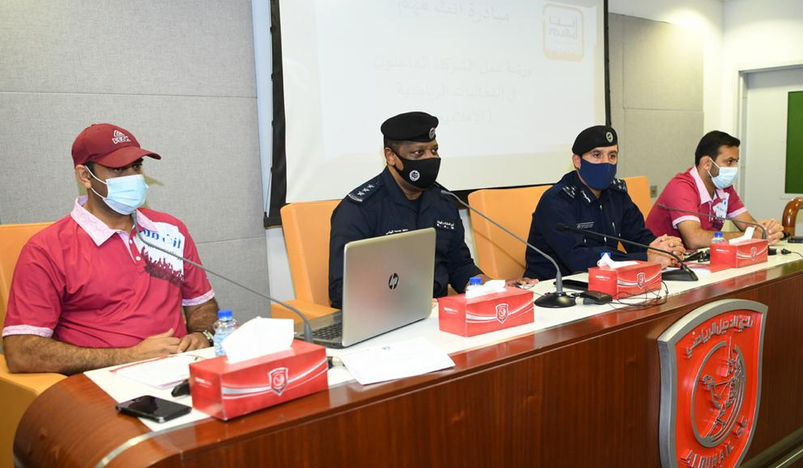 You Matter Initiative Hosts Workshop on Active Partners in Sporting Events
Doha - The "You Matter" initiative of the Stadium Security Department at the Facilities and Authorities Department at the Ministry of Interior organized today a workshop entitled "Partners / Actors in Sports Events" as part of its ongoing activities aimed at raising awareness of the importance of consolidating partnership between civil society and security services.
The initiative is also keen to enhance the security culture inside sports stadiums and the importance of upholding sports values and rejecting violence and intolerance, as part of the intensive preparations for the launch of the new football season of the Qatar Football League 2021/22 2022.
The workshop, which was organized in cooperation with the Qatar Stars League for Football, was inaugurated by Assistant Director of Facilities and Authorities' Security at the Ministry of Interior, Brigadier-General Jassim Mohammed Al-Hail, and supervisor of the "You are Important" initiative in the Stadium Security Department Captain Saeed Juma Al Hitmi, in addition to media coordinators in sports clubs and a group of media representatives.
Al Hail stressed the importance of the workshop organized by the "You are Important" initiative, which came before the start of the new football seasons activities, in order to introduce the security measures used in stadiums and the most important developments in this regard.
For his part, Al Hitmi said that organizing this workshop comes to highlight the importance of harmonizing the role of clubs' media coordinators with the security man at the level of managing the sports facility that witnesses the attendance of the masses during various sporting events. He added that the "You are Important" initiative works to strengthen the partnership between society and the security personnel at the sporting facility level during different sporting events. He stressed that the "You are Important" initiative continues to conduct joint workshops with many official authorities, as well as workshops for different age groups in sports clubs and youth centers.