9 Strategies for Quickly Expanding Your Business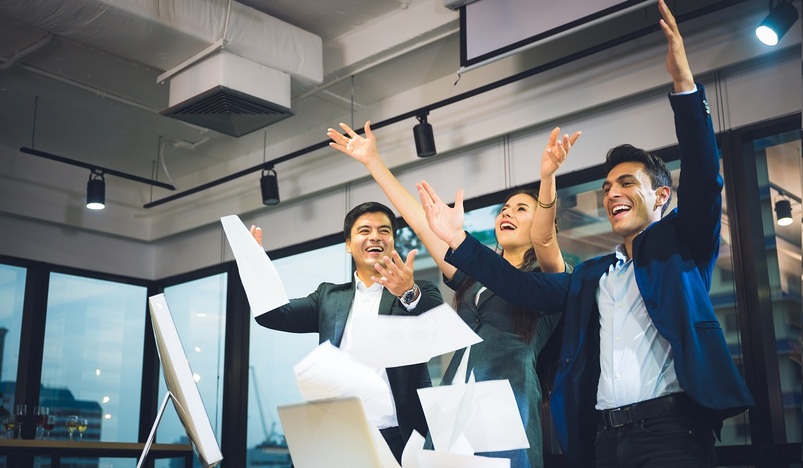 How to Expand Your Business
If you're wondering how to grow your business in today's current economic climate, you're not alone. 
Many business owners are trying to find ways to broaden their market reach and meet the changing needs of consumers while still keeping reasonable expectations in mind. 
Fortunately, growth doesn't always require huge investments or sacrifices. As long as you're strategic about your plans to grow, you might be surprised at how a few simple tactics can produce rapid results. 
Ready to learn more?
Let's dive into 9 strategies you can use to quickly expand your business. 
1.    Study Your Competition
Always be aware of what your competition is offering and observe what is (and isn't) working for them. 
Doing so can provide valuable insight into what you should try without having to take on the risk before knowing if a campaign or new product offering will be successful. 
If something is a hit, you'll want to be able to formulate a competitive strategy to keep up. 
2.    Increase Product and Service Offerings
To reach a broader spectrum of potential customers, consider increasing your selection of products and services so your brand has more widespread appeal. 
Expanding your offerings doesn't always have to be a major undertaking. Often, you can use your current model to offer appealing add-on products, additional color or patterns, perks, warrantees, or services to increase sales. 
3.    Manage Your Time
You may not be aware of how inefficient time management can actually cost you money. 
Whether it's you or your employees having to constantly circle back, redo tasks, sitting in lengthy meetings, or managing the effects of miscommunication, any time you spend this way prevents your business from moving forward quickly. 
Find a way to manage the time and processes for your whole company to avoid this common obstacle to growth. 
4.    Find Helpful Tools and Services
One of the best ways to grow your business and expand more quickly is to let tools, platforms, and services streamline processes, save time and money, or reduce risk. 
Some examples include: 
?    Hootsuite (scheduling social media posts in advance)
?    Quickbooks (accounting software)
?    Hotel Engine (business travel booking tool)
?    Aptien (employee and office management suite)
?    Salesforce (data, metrics, and cloud ERP)
5.    Plan Ahead and Set Goals
While you do need to be flexible and react to unanticipated events, your go-to approach to running your business shouldn't be reactionary. 
Plan ahead and set actionable goals using the SMART model:
?    Specific
?    Measurable
?    Achievable
?    Relevant
?    Time-Bound
6.    Improve Your Customers' Experience
When a customer doesn't feel like you value their opinion or care about any problems they encounter, it definitely has an impact on your ability to expand.
Why?
Satisfied customers are more likely to remain loyal and will write positive reviews that encourage others to choose your product. 
Conversely, people who feel that you took their money and didn't care about their experience frequently write negative reviews that will scare potential customers away. 
7.    Rethink Your Social Media Strategy
Many businesses make the mistake of only using social media as a way to advertise and sell, fighting for their target market's attention amidst a sea of competition. 
If you've only been using social media to buy ads, it's time to revise your approach to include more relevant, engaging posts that will make your followers feel that they have a relationship with your brand that runs deeper than a sale. 
8.    Grow Your Email List
Despite the overwhelming amount of offers and spam flooding consumers' inboxes every day, a successful email campaign remains one of the most effective methods of keeping customers engaged. 
The secret?
Create value for both your business and your customer by creating compelling lead magnets, such as offering a free trial or sample in exchange for their email address. 
9.    Consider a Loyalty Program
It's extraordinarily difficult to expand your business if you're constantly seeing one-time purchases from customers who never return. 
Loyalty programs are an excellent way to retain customers by providing incentives for them to keep coming back. 
The loyalty program that will work for your business will vary depending upon the product and what your target market values. You might try these incentives:
?    Point Earning Programs
?    Percentage Discount for Members
?    Special Offers
?    Early Access to Sales or Events
?    A More Personalized Shopping Experience
Conclusion
It can be overwhelming to think about how to expand your business and keep up with the shifting tides of market demand. 
However, keeping these tips in mind will help you stay focused and ensure your efforts to grow are strategic and intelligent.