Staying Fit While Having Fun: 6 Easy Sports to Get Into in Qatar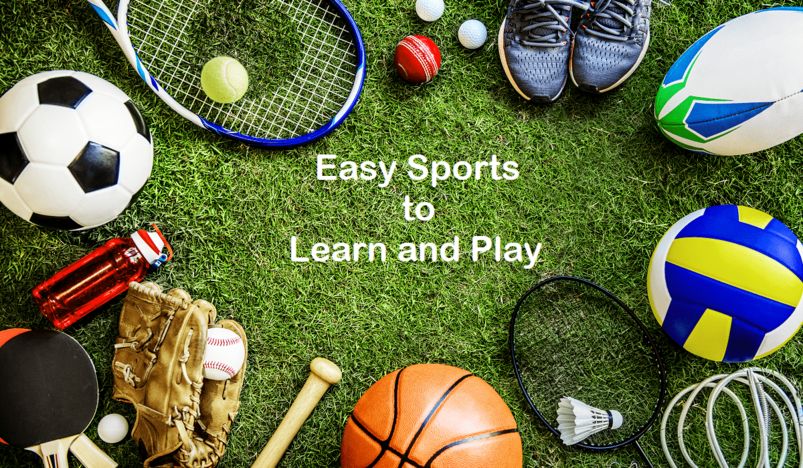 Easy Sports to Learn and Play
Playing sports has always been associated with sweating profusely, engaging in hours of drills, getting your clothes dirty, and being at risk for various types of injuries.
Because of this misconception and unpleasant mental image, a lot of people are hesitant about getting into any type of sport.
However, with the right activity, you don't have to feel that getting into sports is difficult and exhausting. You won't have to worry about it taking too much of your time and being hurt or injured.
There are plenty of sports that you can get into easily to stay fit and experience various health benefits that won't wear you out and put you at risk for injuries.
Easy Sports to Learn and Play
If you are still unsure about which sporting activity to get into and want to know which particular gear and equipment to buy when you go to the best sports shops in Qatar, below are six sports that are considered the easiest which you can try without too much stress, fuss, and hard work:
1. Running
Nothing can be easier than putting on a pair of shorts or leggings, nylon or polyester top, and trainers and going for a run around your neighborhood or a nearby park.
Because of this reason, running is one of the easiest sporting activities to get into.
Unless you are participating in a marathon, you don't have to maintain a pace or stick to a specific number of hours to run.
You can run as long as you want or can and take any route you like.
Additionally, you can run with your friends or family members, making it a great family bonding activity for everyone.
However, if you want to experience the health benefits of running, you have to run for at least two hours and 30 minutes weekly or 30 minutes five days a week.
2. Table Tennis
Also known as ping pong, table tennis is one of the easiest sports to learn.
Table tennis is one of the best non-contact, non-violent sports around. It is played by two people who take turns hitting a ping pong ball with their paddles.
Although each game requires concentration and good eye-hand coordination, as a less intense and exhausting version of tennis, you will have fun playing it. The rules are easy to follow as well.
The rules are also flexible, which means you and your opponent can decide how many points and matches are needed to win.
Additionally, ping pong paddles or rackets and balls are not too expensive if you want to buy your own. They are also available for ready to use at rec or sports centers that have ping pong tables.
Table tennis is one of the easiest and enjoyable sports you can play with the whole family, even with your young children.
3. Badminton
Another less intense game involving a racket, badminton is a fun sport that can also help you stay fit and healthy.
Badminton is easy to learn, making it one of the best sports and workouts for people of all abilities.
A game can be as slow or as fast as you and your opponent want it to be. You can also play it in singles or doubles, allowing you to play with as many as three of your family members or friends.
Getting into badminton in Qatar is easy as well since there are plenty of badminton courts you can hire for an hour or more. They will also provide the rackets and shuttlecocks, which means you won't have to buy those.
However, you can also buy a good-quality racket and some shuttlecocks from a sports shop if you want to take badminton as a sport so that you can practice your swings and volleys even at home.
4. Bowling
Another fun sport that you can get into is bowling.
Bowling is simple to learn. The rules are not complicated and you and your family or friends simply show up at an alley and start playing.
Once you put on your bowling shoes and choose a ball with a weight and size that you can lift comfortably and throw with confidence, you can start playing.
Bowling is one of the few recreational activities where you can eat and play while playing. Many bowling alleys have in-house snack stands, grills, and bars where you can enjoy your choice of snacks and drinks.
Lastly, you can play bowling with any member of your family, regardless of their ages. You can also enjoy one or two games with your friends and colleagues at work.
5. Golf
Golf is one of the few sports that allows you to enjoy the health benefits of spending time outdoors.
Golf courses, even those within the city, have sprawling greens, trees, plants, and lakes or ponds that give you a sense of calmness and peacefulness. It is a great way to reconnect with the outdoors and get some fresh air.
For first-timers, golf may seem like a frustrating activity. After all, it will take a while before you get the hang of hitting the ball to where you want it to land.
But playing golf regularly offers plenty of health benefits. For instance, walking through an 18-hole golf course equates to burning around 2,000 calories.
And since you are not aiming to be a professional golfer, you can take as long and play as often as you want to improve your game.  
6. Swimming
Finally, the mostly hot weather in Qatar makes swimming one of the best sports to get into.
The cool pool or sea water won't fail to refresh you whenever you go for a swim—a wonderful treat when the weather is scorching.  
Additionally, swimming is one of the most highly recommended workouts for people of all ages. It does not put as much strain on your body as running.Also, swimmers are at a lower risk for injury since the water supports the weight of the body. Because of this, there is less stress on the bones even if every movement builds and tones your muscles. Simply staying submerged in the cool water can also help you relax, forget your stress and worries, and allow you to experience a simple form of meditation, all of which are good for your emotional and mental health.
If you want to buy sports equipment and gear when you go shopping in Doha but have no idea which ones to get, use the sporting activities listed here as your basis.
By doing so, you won't regret your decision to become more active in sports and invest in the necessary equipment and gear that you can use for a long time.