4,000 travellers per hour may pass through Abu Samra during World Cup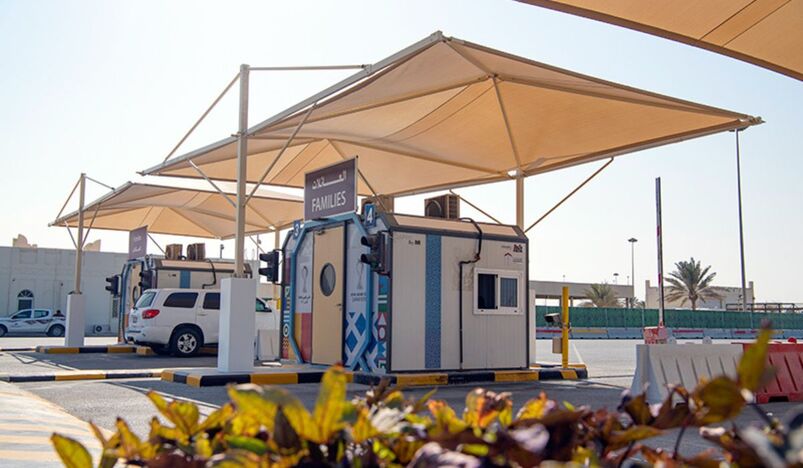 Abu Samra Border
The Abu Samra border crossing capacity has been increased to 4,000 passengers per hour to provide the smoothest possible entry procedures for fans traveling by road to the FIFA World Cup Qatar 2022.
According to Yousuf Ahmed Al Hammadi, Assistant Director of the Land Customs Department at the General Authority of Customs, two new entry and departure facilities of 5,000 square meters each have been built at the Abu Samra checkpoint (GAC). Both of these new facilities are currently open for business. At the moment, he shared with Al Rayan TV that, "Expecting a huge number of fans by road during the mega sporting event, the General Authority of Customs has expanded Abu Samra checkpoint facilities and installed most advanced equipment to speed up the entry process of travelers."
"Each facility has 22 counters for the procedures required by the passport office in addition to screening equipment for customs inspection and entry points for fans," said Al Hammadi.
He said the newest equipment had been put in place to make the passport office and customs inspection go faster.
Al Hammadi says the checkpoint can handle more than 2,000 people per hour.
He said that if the number of passengers went up a lot, the two facilities could be combined into a single one for entry or exit, depending on what was needed. This would let 4,000 people go in and out at once.
He said the facilities were built so people could enter or leave in only one direction at a time. This was done so more people could go to FIFA World Cup games or go home. To solve the problem, this was done.
Al Hammadi said that the current counters at the Abu Samra checkpoint that serve car travelers would stay open during the World Cup. At the moment, these desks help people who are traveling by car.
In answer to a query regarding how fans will pass through the Abu Samra checkpoint, Al Hammadi said, "We anticipate a significant number of spectators from GCC nations during the great sporting event."
The GAC is trying to enhance both the flow of products and the quality of services the customs department provides as part of its long-term objective.
Furthermore, it works to ensure that essential project requirements are met, that investors have access to an attractive investment environment, that the needs of customers and partners are met, and that the private sector is viewed as a strategic partner in the process of economic development.