10 Simple Real Estate Investment Steps That Will Help You Profit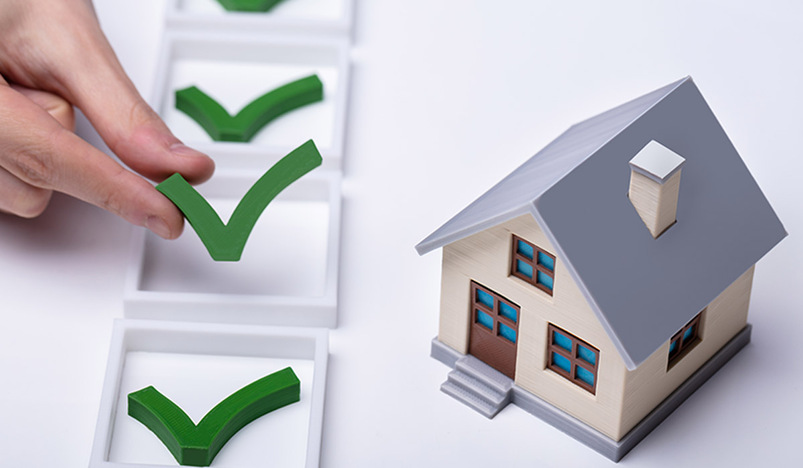 10 Simple Real Estate Investment Steps That Will Help You Profit
Real Estate investment is not just about buying a home to live with family. It is an investment and therefore, it should be profitable, else it will not qualify as an investment. Investing in real estate is far more convoluted than in stocks and bonds. So, these 10 simple tips will help you spot your needs and take a decision.
1. Start when you are young
It might sound like absurd, but the truth is that motivation to save, invest and take a risk, is the highest when we are young and gradually fades with the time. Start thinking about investing in property when you are single, working and do not have any responsibility of a family. Starting young opens so many doors and creates so many opportunities in front of you that you will never get in old age.
Time is in your favor when you are young as you have got plenty of it to think and arrive at a decision that will be most beneficial. Following points could help you make a wise decision:
- Make efforts to find out the properties that are still at dirt cheap prices compared to other real estates.
- Figure out how much can you save monthly from your salary, so that in a year or two you have enough to make down payment
- Do not shy away from cutting corners a little bit as it will help you save more
2. Don't overburden with debt
Sadly around 90% of us take twice the loan from the bank if there are two earning members in a house. You and your spouse think that it is only feasible to buy a big house, take a loan on both the incomes and it will be paid anyway.
What happens when you decide to start the family? Yes, the wife would decide to stay at home and take care of the baby. You are left with no option, but to cut on your necessary expenses so that loan can be repaid. Don't keep myopic vision and decide on how much can you pay
3. Do you really need that house?
You are just a beginner when it comes to investment in the property but already got yourself a fancy house. Now, you have a huge debt burden that should be paid regularly and no idea of what the purpose is of that big house. There is a thin line between investing in a right kind of property and taking a loss on your real estate investment. Soon, you realize that there are no basic amenities in the vicinity, thus increasing the cost of your house because now you will add travel cost as well.
4. Go for fixed rate mortgage
In the time when the rates are so low, you can only expect it to rise in the future. Therefore, to save yourself from paying higher in the future, go for fixed mortgage loans, interest, which can be paid easily. If you belong to salaried class then fixed rate mortgage is the safest option for you as it will protect from sudden and potentially significant increases in monthly mortgage payments if interest rates rise.
5. Rent the excess space
You have bought a Duplex thinking that space can be used when you start your family. However, as of now, just one room is required. What are you going to do will all that empty space in the house for which the interest will go to the bank regularly. You can give extra rooms on rent to young professionals or students. This will help you in paying your interest, as well as, maintaining the property.
6. Buy a property with minimum need of maintenance
There are properties that will become a burden more than an investment because you need to do a lot of work to maintain and manage such property. This will be like incurring extra cost. So, go for the property that does not require high maintenance, even if you get it for the barely higher price compared to the high maintenance one. Often, we get engrossed with the property that is offered at a cheaper price without furnishing. However, a close observation will reveal that furnished properties save your money as well as the time that you put in the unfurnished property.
7. Go for properties in prime area
It is a tough task to identify a location, which would become the hottest spot of the city 5-6 years from now. Therefore, do your research and take a time to find out the facilities and amenities that are going to surround the area where you are planning to invest. According to Michael Zammit from maltasothebysrealty.com,, past performances show that prime real estate will go up in price twice as fast.  Never get carried away by the brokers offering you a good investment opportunity that you will are not convinced with its potential. Make sure that the property is approved by the States authorities, and is in-line with the rules and regulations of the state.
8. Consider commercial property
If you are single and do not have plans to start a family anytime soon, then buying a commercial property is a far better idea than buying a house. You should be focussed on generating profit from your investment in the early stage of life. If we consider the historical data then commercial real estate have provided first-rate asset value. Investing in Commercial asset means that you are securing income from this property on a regular basis.
9. Tax benefit
Investing in real estate is one of the best ways to grow your investment and cut taxes. Try to minimize the tax burden (in a legit way) from the property that you buy. There are various tax benefits provided to the real estate buyers in every state, and therefore, you should know how to get the maximum benefit by investing in real estate. Some of the available tax benefits are personal residence exemption, the deduction for mortgage interest, use of depreciation against profits etc.
10. Value creation- how soon?
Properties are known to enhance investment value over time, but it is not right with all the properties that you buy. The growth rate of one piece of land might be more than the other, and therefore, make sure that you are buying the property after doing all the maths. Also, the future value of the property depends on various factors such as amenities that will surround the property, infrastructure that connects that particular location with rest of the city and so on. Therefore, these factors should not be overlooked while investment in a property.
Final Thought
If you do not have enough money to buy an investment property, there are other options like property investment funds and crowdfunding property investment.. Professional advice is always recommended, but the final decision is yours. It's your hard earned money after all.