Your favorite Disney classic movies coming soon in Lusail Drive-in Cinema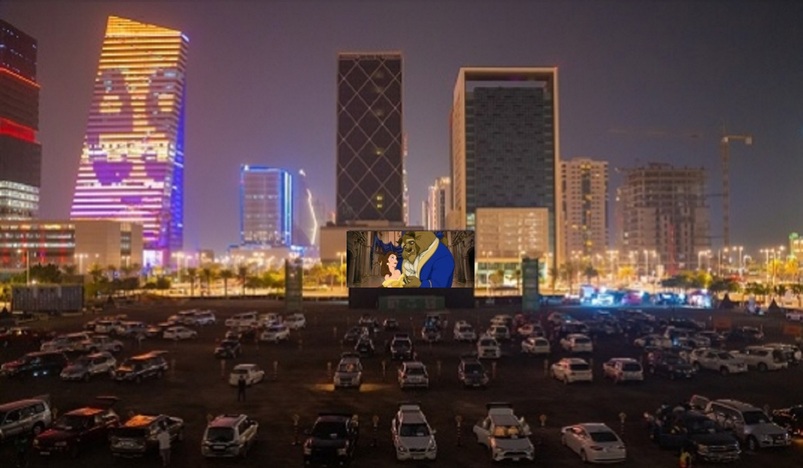 Drive-in Cinema to showcase most timeless Disney movies in Lusail Drive-in Cinema
Starting Thursday, you can enjoy watching some of your all-time favorite Disney movies with the whole family at the Drive-in Cinema in Lusail from December 2-4, 2021.
Doha Film Institute (DFI) celebrates the monumental 25th, 30th and 80th anniversaries of three of Disney's most timeless classics.
Relive the unforgettable scenes in these films that will be screened at the Drive-In Cinema this weekend:
Disney Anniversaries Series
DUMBO
(Friday, 3 December 2021 at 7:00 PM, Lusail)
Directed by: Ben Sharpsteen
A young circus elephant is born with comically large ears and given the cruel nickname Dumbo. One day at a show, he is taunted by a group of kids, inciting his mother into a rage that gets her locked up. After Dumbo's ears cause an accident that injures many of the other elephants, he is made to dress like a clown and perform dangerous stunts.
101 DALMATIANS
(Saturday, 4 December 2021 at 7:00 PM, Lusail)
Directed by: Stephen Herek
Cruella De Vil owns and runs the fashionable House De Vil, catering to her two passions—clothes and fur. But when her most talented designer, Anita, falls in love and marries beau Roger, Cruella is threatened by the shift in loyalty. Paying a visit to the newlyweds' home, her temper thaws when she finds that a litter of Dalmatian puppies is due. Intent upon adding them to her growing collection, she brandishes her cheque book only to discover the pups are not for sale.
BEAUTY AND THE BEAST
(Saturday, 4 December 2021 at 7:00 PM, Lusail)
Directed by: Gary Trousdale, Kirk Wise
An arrogant young prince and his castle's servants fall under the spell of a wicked enchantress, who turns him into the hideous Beast until he learns to love and be loved in return. The spirited, headstrong village girl Belle enters the Beast's castle after he imprisons her father, Maurice.
BIG & SMALL SERIES
(December 9–11, 2021, Lusail)
The exciting film screenings continue as DFI plays host to all creatures big and small this December! Expect some huge fun ahead for little ones at the Drive-in Cinema experience in Lusail.
ABOMINABLE
(Thursday, 9 December 2021 at 7:00 PM, Lusail)
Directed by: Jill Culton, Todd Wilderman
After discovering a Yeti on the roof of her apartment building, teenage Yi and her two friends embark on an epic quest to reunite the magical creature with his family. But to do so, they must stay one step ahead of a wealthy financier and a determined zoologist who want to capture the beast for their own gain.
DESPICABLE ME
(Friday, 10 December 2021 at 7:00 PM, Lusail)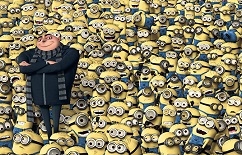 Directed by: Pierre Coffin, Chris Renaud
A man who delights in all things wicked, supervillain Gru hatches a plan to steal the moon. Surrounded by an army of little yellow minions and his impenetrable arsenal of weapons and war machines, Gru makes ready to vanquish all who stand in his way.
MINIONS
Saturday, 11 December 2021 at 7:00 PM, Lusail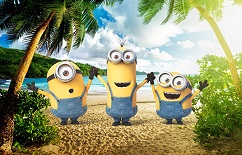 Directed by: Pierre Coffin, Kyle Balda
Evolving from single-celled yellow organisms at the dawn of time, Minions live to serve, but find themselves working for a continual series of unsuccessful masters, from T. Rex to Napoleon. Without a master to grovel for, the Minions fall into a deep depression.
For ticket rates and bookings, visit www.dohafilminstitute.com.