Would You Like To Rent Out Your House To Visitors During The World Cup? Here's All You Need To Know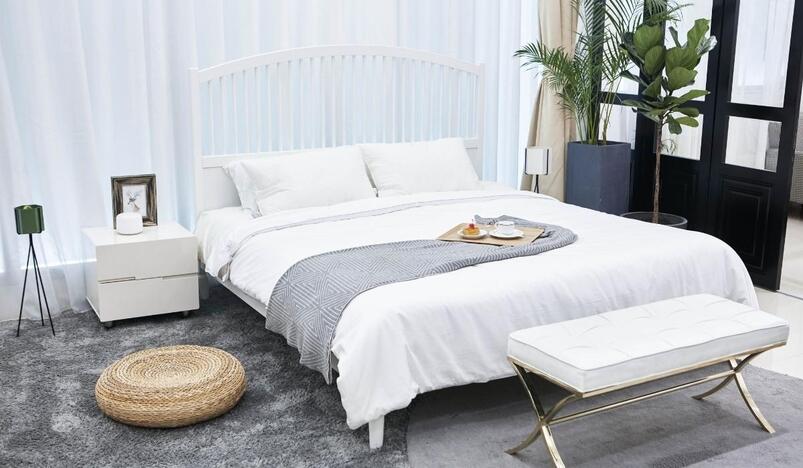 Qataris and locals are looking to rent out their homes to prospective football fans.
With fewer than 100 days till the much-anticipated 2022 FIFA World Cup, more Qataris and locals are looking to rent out their homes to prospective football fans.
Dlala Real Estate CEO Hussein Al Kaabi said on Saturday that the firm would launch its official website on August 25th, opening up opportunities for renting homes. Al Kaabi told Al Kass Channel that Dlala is collaborating with official platforms run by the Ministry of Interior and the Supreme Committee for Delivery and Legacy (SC).
Dlala presently has 1,710 units accessible and plans to have 1000's more ready by the time the event begins.
"Demand is rising, and there is a marketplace demanding for additional real estate," Al Kaabi said. "We may lock the door on September 30, and I hope to achieve 5,000 housing units."
What You Should Know
Those who want to market their houses on Dlala may set the rental price as well as a 40% charge in return for services like security, cleaning, and maintenance. Given its offering of additional services, he stated that Dlala obtains the additional cost from the renters rather than the owners.
"This implies that if the average cost for this area, for example, is one $1000 as specified by the owner, we offer it at $1,400 and provide the owner the thousand dollars that he wanted, as well as an indication that we do not steal a single riyal from the owner," Al Kaaabi added.
External rooms in villas can also be leased and are considered a separate element of the structure.
According to Al Kaabi, Dlala collects marketing fees from owners in exchange for consulting on how to showcase their homes to potential renters.
December 18. If the tenant requires more than 48 days of lodging, the situation can be handled between the owners and Dlala.
Initiatives For Property Renting
With at least 1.5 million people anticipated to visit Qatar for the World Cup, the Gulf state established a number of measures to allow citizens and residents to rent out their homes.
Qatar Tourism launched an expedited procedure in January to give a 'Holiday Homes License' to domestic homeowners in Qatar.
Owners can lease out their properties through international rental companies such as Booking.com, Airbnb, Vrbo, and Holidayhomes.com. It also set rules to safeguard both landlords and tenants. 
Property owners who rent out their apartments without a license face a QAR 200,000 fine and/or two years in jail.
To better respond to the enormous number of guests, the notion of rental homes and housing fans was suggested in late September 2021.
Holiday Home is a division of www.qatartourism.com; the E-service section of the website allows property owners to fill in a form and request an invitation by one of Qatar Tourism's agents to assist with the license application; once the request is approved, a team inspects the unit to complete the process. The permit is valid for 5 years and is renewable, allowing owners to profit from renting and earning extra money through short-term rentals.
"A defining element of Qatari heritage is the sense of hospitality." As we prepare to welcome tourists from all over the globe for the FIFA World Cup Qatar 2022, this is our time to show off our genuine identity," said Mohamed Al Ansari, Director of Tourism Licensing.
"By obtaining a Holiday Homes license, all residential housing owners may share our culture of hospitality while making extra cash from their underutilized apartments," Al Ansari continued.
Landlords are responsible for ensuring that the apartments satisfy all criteria and laws and that they are equipped with necessary services and facilities. Authorities have stated that they would perform regular inspections to ensure that all relevant requirements are satisfied.
What is the process then?
The government-run regulatory scheme is straightforward and effective for both landlords and tenants, and it can be completed in only two stages.
Step one: Use the Qatar Tourism e-Services site to apply for a Holiday Homes licence.
Step two: Once you've received permission to rent out your property, just post it on any site, such as Booking.com, Tripadvisor, Vrbo, or AirBnB.
However, in order to be authorized to rent out your home, you must first complete a number of applications and evaluations.
To begin, all criteria and conditions for house rentals must be completed before applying for the category in which you wish to advertise your property, which may be done by completing a self-evaluation form and submitting it with the License Issuance Application.
This will result in an inspection visit from the Licensing Department, giving the specialists time to identify any critical concerns - or alternatively, giving you the thumbs up.
The staff will assess the unit to see whether it meets the requirements and standards for the category you have filed for. A report will then be produced detailing any changes that need to be made to the unit.
Unit owners will be given time to correct any issues and make any necessary adjustments, but inspectors will return to check on progress.
If all essential improvements are done, the unit will be eligible to get a 5-year permanent classification certificate.
Although the procedure may take some time to complete, knowing you've implemented quality standards gives your soon-to-be clients piece of mind.
With these easy procedures, villa or apartment owners and tenants in Qatar's thriving tourism districts would be able to expose their homes to visitors and new revenue prospects while expanding their portfolios.
With Qatar 2022 just around the corner, this gives a wonderful chance for property owners to secure their positions in the holiday rental market in Qatar, which is expected to grow in the run-up to and after the World Cup.