World Ocean Day 2021 is an integral reminder of ocean's role in the lives of people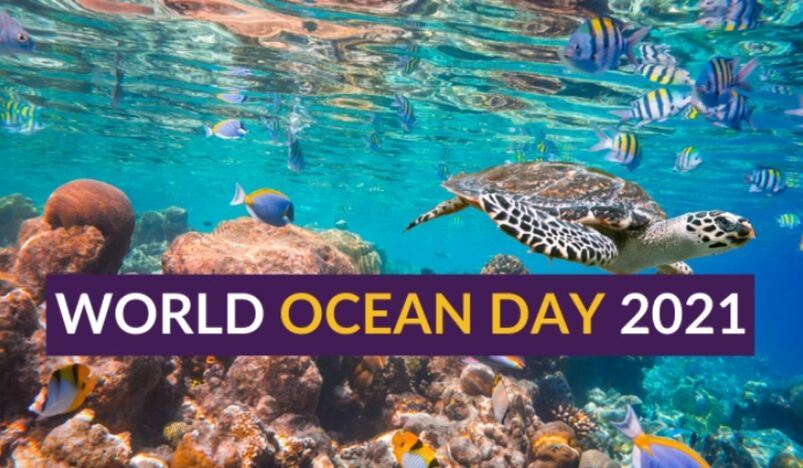 'The Ocean: Life and Livelihoods' is the theme for World Ocean Day 2021
Celebrated every year on June 8, World Ocean Day is an integral reminder of ocean's role in the lives of people. The primary purpose of this day is to enlighten human beings with the impact of their actions on the sea, develop a global movement of citizens for the ocean, and urge the public to work towards the sustainable management of the sea. 
Covering more than 70 percent of the world, the ocean exerts and performs as humanity's sustenance and that of every other living creatures in this planet. Generally termed as the lungs of our earth, 50% of this world's oxygen comes from the ocean, making it home to most of the world's biodiversity, and serves as the main source of protein for human lives in addition to supplying basic essentialities like food, medicine, and a requisite part of the biosphere.
Qatar is a country that is inextricably linked with the ocean as the peninsula region borders with the Arabian sea and the land area borders with Saudi Arabia. As Qatar is surrounded by much water, the country has taken pride in giving importance to sustaining the ocean and sea. The Inland Sea also called Khawr al Udayd in the Persian Gulf, straddles Qatar and Saudi Arabia. The water is saltier than the nearby gulf due to the low rainfall and high temperatures in the region. The saltwater body lies within a great expanse of sun-kissed and dunes. 
With regards to marine activities, Qatar aims at enhancing access and benefit-sharing rules for marine biological exploration and investment in research and development, infrastructure capabilities, use of marine renewable energy resources, and others, along with offering facilities and the level of investment in sustainable coastal and marine tourism and related infrastructure to reduce marine pollution. Qatar also aims at sustainable management and protection of marine and coastal ecosystems, mitigating the effects of ocean acidification and regulating fish harvesting to control overexploitation and return fish stocks to environmentally safe levels, and ensuring full implementation of existing regional and international regulations on oceans and seas. 
he Arabian Gulf is home to the second-largest population of dugongs on the planet, making it vital to Qatar. They can be found in Semesma, Umbab, and Dokhan region. According to a research conducted in California, Dugongs avoid their natural predators like Sharks by staying deep inside the ocean. Loss in habitat and degradation of ecosystem resulted in food shortages for the dugongs. These mammals are also natural prey for killer whales, crocodiles, and sharks.  The Supreme Council for Environment and Natural Reserves (SCENR) in Qatar, in 2008, carried out a research in collaboration with Emiri Air Force on dugong's habitat to take crucial steps to protect these species. Those rare creatures are now considered endangered species, and serious efforts are in place for conservation. 
Recently the Ministry of Municipality and Environment in Qatar said about its plan to establish marine protected areas covering 30% of Qatar's water in the next 10 years to make sure the protection of ecosystems and sensitive species for current and future generations, including whales, sharks and dugongs, as they are significant and main species to promote marine environment preservation and ecotourism.
Being the only peninsula region in the Arabian Gulf, Qatar has rich and varied biological, mineral and hydrocarbon marine resources that have attracted migratory species like dugongs and sharks in large numbers. 
Being a responsible habitant means saving the planet from every danger that can put your life at risk. Experts suggest that some measures to protect the ocean are to conserve water, reduce pollutants, reduce waste, use less energy, and volunteer to get things cleaned up near the sea boundaries.