WORLD MIGRATORY BIRD DAY 2023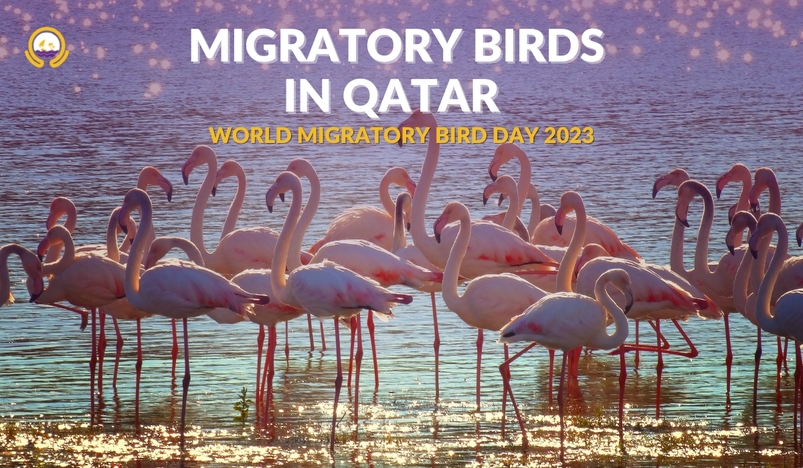 WORLD MIGRATORY BIRD DAY 2023
Did you know that Qatar gets hundreds of pink flamingos migrating to the coastal areas of Al Khor and Al Thakira every year? Better known for its desert landscapes, Qatar is also a constant to some truly unbelievable marine and bird wildlife migrations. 
Thanks to the initiatives taken by the Ministry of Municipality and Environment to provide suitable habitation to the migratory animals, Qatar has grown to be a permanent destination for over 300 types of migratory bird species alone. 
World Migratory Bird Day is a bi-annual celebration, drawing attention to the plight of migratory birds around the world. Marked twice a year during May and October to coincide with the bird migration seasons, the day aims to make people aware of the threats faced by migratory birds, their ecological importance, and the need for international cooperation to conserve them. 
Water: Sustaining Bird Life
In 2023, World Migratory Bird Day will be celebrated on May 13 in the spring and October 14 in fall. The conservation theme this year is Water: Sustaining Bird Life, and focuses on the importance of water to migratory birds.