Wolff: Mercedes Finds F1 Meeting Its Goals Anything but Amusing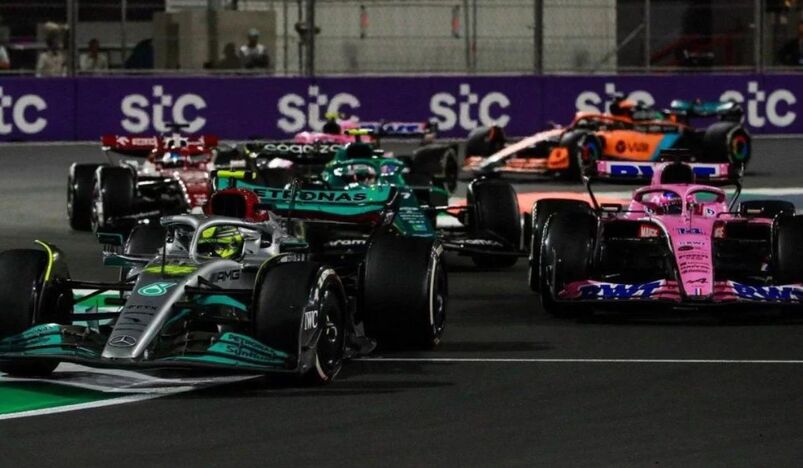 Merc ToTo
Mercedes boss Toto Wolff says Formula 1 has clearly achieved its intended goal with the 2022 regulations, but admitted that it hasn't been a hugely enjoyable change for his team.
Toto Wolff has praised Formula 1 for having achieved its intended goal with the 2022 regulation changes, which were conceived in a bid to improve the ability of drivers to race each other wheel-to-wheel and follow more closely for longer periods of time.
The first two races of the new era of the sport have produced two tremendous battles for the race victory, as well as some exciting action throughout the pack – even if the overall field spread appears to have increased since the 2021 season.
With Mercedes slipping back into the upper midfield from their lofty position as Constructors' World Champions for eight consecutive years, Wolff says the change hasn't been hugely enjoyable for his team, but he is nonetheless pleased to see the regulations have their intended effect.
Wolff: F1 has achieved its target with the new rules
"I think yes, they have achieved what they wanted to achieve," Wolff told media, including RacingNews365.com, when asked about the new regulations and their effect.
"[There has been] spectacular racing, good overtaking, [and] the grid has been shaken up! Well, this is less funny for us, but it happened.
"The midfield is extremely close so, overall, I think from the entertainment factor, I'm happy about the hype that is around Formula 1.
"I think they achieved the target and you can only applaud how that all came in."