Win an iPhone 13 or Free Travel for a Year from Doha Metro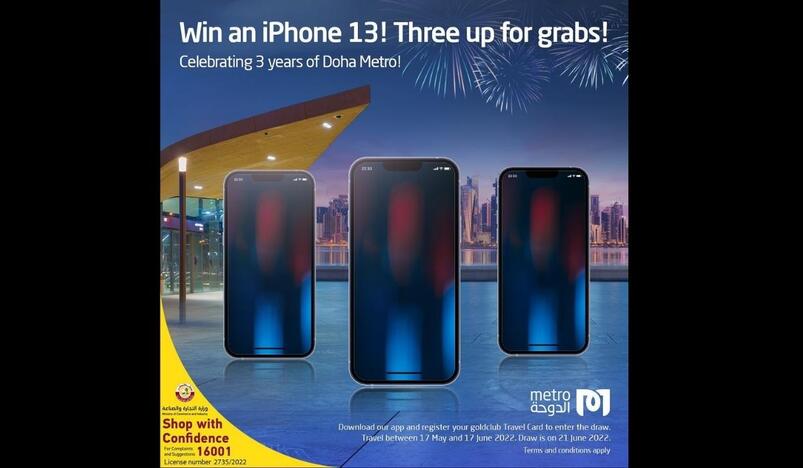 Win an iPhone 13 with Doha Metro or Travel Free For 1 Year
Qatar Rail has announced that there will be a draw where Doha Metro users have the opportunity to travel for free for a year or win an iPhone 13. This draw comes as a part of Doha Metro Three Year Anniversary Celebrations. 
Three winners who have a standard travel card will win a free trip travel card for one year, and those who use a gold club travel card will have the chance to win an iPhone 13. 
Doha Metro & Lusail Tram have announced the competition details on their social media platforms.
Those interested in participating can use their registered Travel Card between May 17 and June 17, 2022.
The terms and conditions for the draws are as follows:
* Winners will be selected at random.
* There will be one prize for one winner.
* Participants must travel within the specified dates and with a registered Travel Card.
* Participants must be residents in Qatar with a valid QID.
* For winners who cannot provide a valid QID, Qatar Rail reserves the right to select a new winner.