Why Is It Worth Going Through A Club Fitting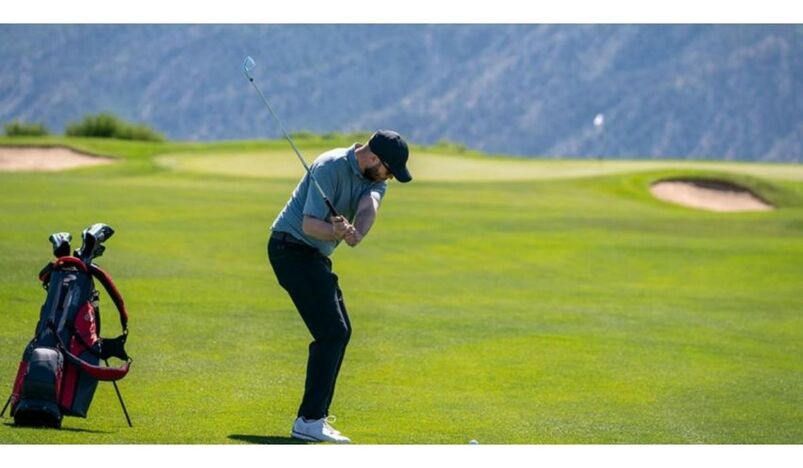 A fitting club
With time, we have learned why fitting is necessary for golf and how it can help you perform better. We will discuss in detail the necessity and requirement of fitting in golf. We will discuss all beginner, intermediate, and advanced golfers from a fitter standpoint and a standpoint of a teacher.
Beginner Guide
The majority of the beginners in golf have been observed to no consistent swing motions. One of the significant questions arises, that should a beginner get fitted for golf clubs? Let's know the key points to keep in mind. 
Length is very important for a better output. It allows the golfer to maintain the best posture, which helps them make the most repeatable swing.
Choose a head design that is forgiving and works with their best tendencies. 
Keep in mind the importance of lie angle, as it makes the club moving thru the turf in the best manner possible. 
The grip is supposed to be given most of the attention for a great fitting. Golfers should go for a proper grip size based on the shot pattern he desires according to their hand size.
Beginners should also pay keen attention to flex and shaft weight as it increases the consistency of swings.
Intermediate
An intermediate-level golfer needs to follow these steps to perform better and get better results to score in golf. 
Once a golfer understands how to perform with their basic fitting, that means he has leveled up from the first initial and ready to upgrade towards better fitting options.
After becoming familiar with various club designs, some players develop a bias. It makes people dislike the top lines.
When players reach an intermediate stage, they can easily fit themselves into lighter or heavier shafts, depending on their shot patterns and overall ball flight.
Initially, a fitter generally suggests to the golfer what clubs are supposed to be from the set perspective. However, an intermediate golfer believes that they do not like mid-range hybrids or high lofted woods.
Advanced
Here we have a useful step-by-step guide for an advanced level golf player. 
Once you figure out how to play as an intermediate player fitting, you have leveled up to the second stage of playing. At this stage, the golfer may like to move towards personalized options.
An advanced player has a better understanding of golf swing. A noticeable difference can be made if a player tends to pay attention to proper tuning. By altering the bounce on wedges and irons can make them more playable based on their attack angles.
Advanced golfers have a better golf swing. Due to this, they try to eliminate the chance of missing shots. By changing the settings of a driver, a significant performance improvement can be made.
What Difference Does A Golf Swing Make?
A swing is a very crucial action in this game. Little differences in club position or speed may result in significant changes to the ball flight. A custom fitting will allow the player to hit the ball consistently. 
Do Beginners Need A Golf Club Fit?
Our observation tells that beginners can gain more benefit by spending time with a PGA pro instead of club fitting. Once you reach this point, things will take a turn, and you will upgrade to a fitting level. At the initial stage of learning, a beginner should get fitted for the golf club.
During the learning period, you will make inconsistent swings that it would be challenging for you to fit into a club set up correctly. The key to being perfect in this game is consistency and repetitive practice.
When your action is more consistent, you will be able to achieve better fitting. Most people think that bespoke clubs are made just for elite persons. Custom fitting is now readily available for quite a long time, and golfers should benefit from it.
Is It Expensive To Afford?
So the critical question is, it sounds be expensive. The answer is, yes, it can be, but in actuality, it does not have to be—generally, a fitting session costs around $50. Clubs do not offer custom options nowadays.
It may cost a high price if you want to get into the premium upgrades. It is always difficult for a golfer as there is a lot of stuff available for fitting. If you can afford the price, go for it as it is worth it for outstanding performance.
What Kind Of Fittings Can Be Customized?
Fitting does not take long in the hands of experienced golfers. Think as you walk in, and they know already what size of suit the guy is. One-shot, and the people out there would be knowing already what you need in the game.
Loft
Step one in the club fitting is to pay attention to the setup of the club. A significant factor that creates a big difference in your height and your hands' distance from the ground when you stand firm. These two factors determine the length angle and lie to the club.
Once it is dealt with, the technician will get the idea that where do you miss it? This playing practice will determine what kind of shaft you require and how stiff it is supposed to be.
Shaft
The shaft is the club's backbone; that's why it is necessary to get it right. At this stage, you can make things easier or difficult for you with the right or wrong choice. Choose something which suits you when you swing naturally. 
Avoid the temptation to impress the technician by hitting hard at this stage. You may think about stuff like if you need graphite or steel shafts. Graphite is suitable for those who look for reduced weight to help them get some yardage.
On the other hand, steel offers more feel and is heavy to carry. Another stuff that is easy to customize is the shaft stiffness. Golfers who like hard swing may opt for a stiffer shaft to maintain stability through impact.
Most designers manufacture light-weight shafts for a better speed but feel more satisfying to hold a heavily weighted shaft. The added weight is suitable for those who need an intermediate step and like to carry a stiff shaft. 
More Options  
Stuff like the swing's weight can be changed by changing the shaft weight or how fast you swing. You are also required to select how thin or thick your shafts should be and what grips you need on the club. It is so much fun yet comprehensive at the same time.
Conclusion
There is a wide variety of options available in the market when you go to buy any equipment. That's why you need an expert's help to make a better choice to select what option is right for you. An excellent fitting technician may shrink your prospects to let you make a better decision depending on your specific preferences.
It is recommended for the player to consult with an expert to perform well in the game. You can start by purchasing a low-cost starter set initially, then make alterations by yourself. Research available instructors around you and get in touch with one.
Discuss your equipment with your instructor. Keep practicing to make better swings.