Why E-commerce and Online Shopping is Soaring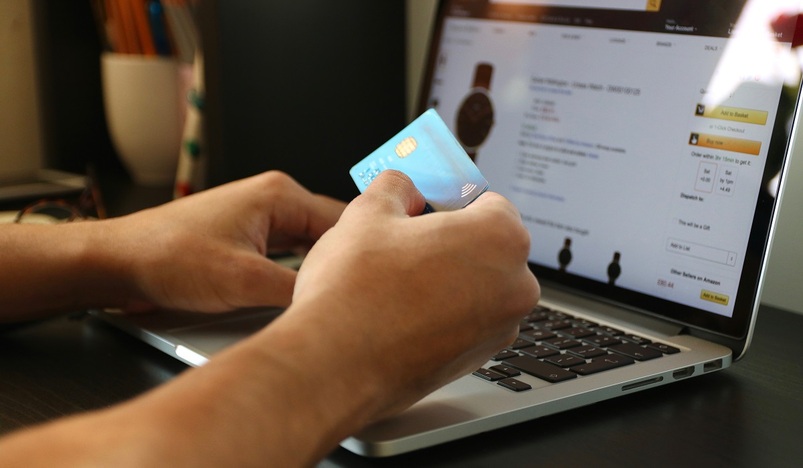 Digital Marketing
If there's any region in the world that's making a remarkable effort towards E-commerce, it is Middle East. This may come as a surprise to many, but the countries are making progress like none other across the region. 
Its E-commerce market is set to reach new heights, as online shoppers in the region continue to prefer digital banking and payments, and choose online shopping platforms, ultimately. The boom in Middle East's E-commerce sector is characterized by an increase in digital services, coupled with he shift of consumers and retailers towards online channels and E-commerce platforms.
The Covid-19 Pandemic – Acceleration of Online Shopping
The pandemic Covid-19 significantly changed the course of shopping. Digital adoption in the country became mainstream, with skeptical and wary consumers now shifting towards digital banking and digital wallets. Internet penetration has reached record high, favoring E-commerce in Middle East above and beyond. From grocery shopping, to food deliveries, almost every activity has shifted online. Social media presence of brand is becoming more prominent and intuitive for shoppers in this region, allowing shoppers to get all information regarding brands and its associated products, and helping them to get comfortable with online shopping.
Combined Efforts of Government and Companies
While Covid-19 fueled and instigated the increase of E-commerce adaption in the Middle East, there were many efforts in play from the Government's end as well. Relevant authorities in this region took unique and impactful initiatives to boost the growth of E-commerce sector even more. It was quite wise of the authorities to recognize the significant growth of online shopping, and making them realize that their role in the entire process was even more important. One of the reasons why E-commerce and online shopping has soared in this region is because of the combined efforts of the government and companies. All of this, based on Non-profit philosophy. Local online retail sales have significantly increased through portal in the Middle East. Similarly, the platform also serves as a place for buyers to use and operate different local websites and platforms for efficient and secure online shopping, while providing E-commerce merchants the right set of tools to succeed quickly and swiftly.
Talking About Facts and Figures
If we want to explore the true reason behind the online shopping boom in the Middle East, we miss look at facts and figures, to determine how far the region has come, form the onset of Covid-19. A number of reports and surveys have confirmed the prominent strength and growth of E-commerce sector, indicating a 47% in online shopping and E-commerce sector, coming from 2019, to year-end 2020, while the increase in the growth of E-commerce sector is expected to hit $2.3b, in monetary terms, by the end of the last quarter of 2021. Not only that, the B2B E-commerce market alone was ranked on 7th, in the entire Middle-East and North Africa (MENA), while the projected Compound Annual Growth Rate (CAGR) is 17% by 2025. The numbers look quite promising, and this is all due to the combined efforts of the government and companies that took advantage of Covid-19, that made them realize the shift of consumer attitudes towards online shopping in this region.
Online shopping and E-commerce activities rose significantly, both for local and foreign brands and companies. By the year 2022, an increase of 150% is projected for both local and foreign brand adaption of online shopping. The most significant sectors that contributed towards online shopping to soar in Middle East were food delivery, electronics and appliances, gaming, travel, grocery, hoteling, and clothing and fashion. Many new brands were introduced along with the amazing new marketing strategies like BOGOF, Coupon codes (like Mikyajy coupon code), early bird promotions etc. All of these sectors have now completely shifted online, in terms of consumer preference.
Summing it Up
Online shopping in Middle Eastern countries has soared, and facts alone depict that. A number of factors weighed on for this acute upward trajectory, with the pandemic acting as the instigator. Internet penetration rates also played a vital role, with widespread adaption of smartphones and mobile shopping, coupled with users being more active on social media platforms, online shopping reached to record levels.