WHO Urges Those at Risk From Disease to Delay Travel if Not Fully Vaccinated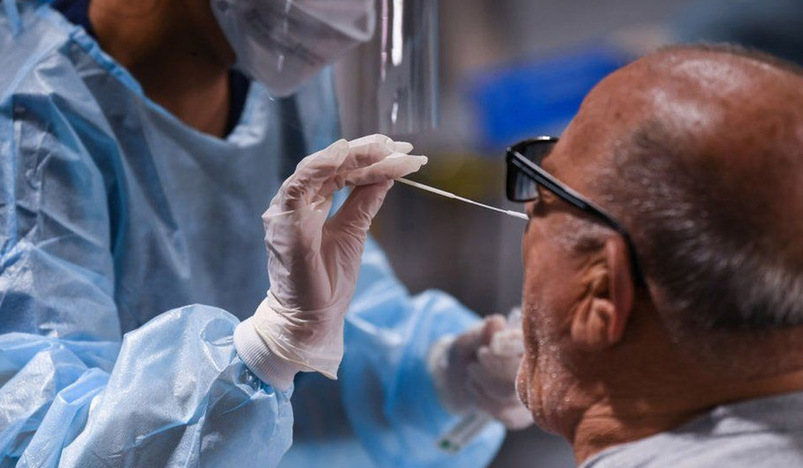 A passenger undergoes a test at the departure area at Sydney International Airport
The World Health Organization has said people who are unwell or vulnerable should delay travel if they are not completely vaccinated.
In its latest travel advisory, the UN agency includes in that category people over 60, and those with conditions like heart disease, cancer and diabetes.
An earlier WHO statement advised against all travel for this group.
A corrected version specified that only those more vulnerable and not fully vaccinated should delay travelling.
This is in line with the WHO's previous advice for travel during the pandemic, and comes amid concern about the new Omicron variant.
The WHO also restated its position that blanket travel bans do not prevent the spread of the variant.
South Africa alerted the world about the variant last week.
Many countries then proceeded to impose restrictions on travel from countries in southern Africa.
"Blanket travel bans will not prevent the international spread, and they place a heavy burden on lives and livelihoods," the WHO said in its statement.
"In addition, they can adversely impact global health efforts during a pandemic by disincentivising countries to report and share epidemiological and sequencing data."
The WHO advice comes as officials say Omicron was present in the Netherlands earlier than previously thought.
UN Secretary General António Guterres said he was "deeply concerned" about the isolation of southern Africa, adding that "the people of Africa cannot be blamed for the immorally low level of vaccinations available".
Earlier, the head of the WHO, Tedros Adhanom Ghebreyesus, said there were still many questions regarding Omicron, including its transmission, the severity of the disease it might provoke, and the effectiveness of tests and vaccines.
In remarks to a closed-door meeting posted on the WHO website, Dr Tedros called on WHO member states to take "rational, proportional" measures.
South Africa's President Cyril Ramaphosa said the wider region had been the victim of unfair discrimination, adding that the bans would not be effective in preventing the spread of the variant.
Source: BBC