WHO Director praises Qatar's support to Afghanistan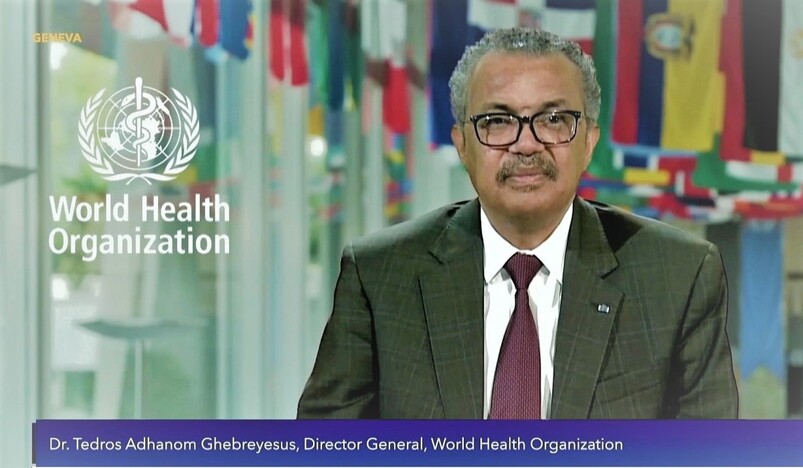 WHO Director-General Dr Tedros Adhanom Ghebreyesus
Director-General of the World Health Organization (WHO) Dr. Tedros Adhanom Ghebreyesus has praised the great efforts made by the State of Qatar to support the health sector in Afghanistan, and expressed his thanks and appreciation for its fruitful cooperation with the WHO.
Qatar is taking part in the 68th meeting of WHO's Regional Committee for the Eastern Mediterranean Region, which started yesterday through video communication technology and will continue until October 14.
Qatar is represented at the meetings by HE the Minister of Public Health Dr Hanan Mohamed al-Kuwari.
The meetings discuss many important topics, including the following:
• Preparedness and response activities for the COVID-19 pandemic in the Eastern Mediterranean Region
• Health issues facing populations affected by disasters and emergencies, with a special focus on international health regulations
• Accelerating the pace of preparedness and response to health emergencies
• Topics related to data fragmentation in the Eastern Mediterranean Region
• Building resilient societies for improved health and wellness
• Addressing diabetes as a public health challenge in the region
During the meetings, the participants will review progress reports on polio eradication, progress in implementing the regional tobacco control strategy, expanding work in health care, in addition to regional frameworks for action on climate change and the eliminations of preventable mortality rates among neonatal, children and adolescents and improving their health and growth. 
They will also discuss the acceleration of the region's implementation of the political declaration issued at the third high-level meeting of the General Assembly on the prevention and control of non-communicable diseases for 2018, and the follow-up of the World Health Assembly and the Executive Board's resolutions. 
Source: QNA