Where's Cyprus Located And What To See?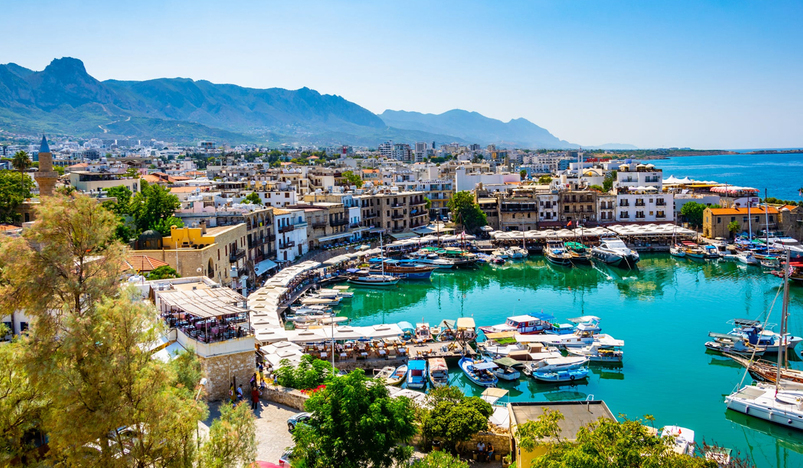 Where's Cyprus Located And What To See?
An island country, the Republic of Cyprus is a popular holiday destination for many around the world. With incredible weather, indeed it is referred to as Europe's sunniest island, and even more incredible beaches, it is no wonder it is so popular.
But it's not just sun and sea that you'll enjoy while you're in Cyprus. You will also have a chance to soak up the incredible culture of the island as well as indulge in some fabulous local cuisine.
If you're planning a trip to Cyprus, there are probably a few things you will want to know and we have tried to gather as much of the information you'll need as possible here. To find out more about this beautiful island, keep reading now!
Travel To Cyprus
Since COVID-19, there have been lots of questions surrounding whether or not travel is allowed into Cyprus. Travelers can now travel to Cyprus but there may be a few changes since the last time you were there pre-pandemic.
In terms of COVID-19, you no longer need to fill out a Passenger Locator Form upon entry into Cyprus, nor will you need to take a PCR test upon arrival. If you are not fully vaccinated against the virus, you will still be required to take a Rapid Antigen Test before you arrive and provide proof of a negative test.
Aside from COVID-19, you will also need a valid passport to travel to Cyprus along with a form of travel authorization. There are two kinds of travel authorization that you could need for travel into Cyprus; a visa or an ETIAS.
The ETIAS system was launched in the EU in 2022 and is an electronic form of travel authorization that visitors from visa-waiver countries are required to carry. The ETIAS covers travel that includes tourism, business, medical purposes, and transit and is valid for three years.
An ETIAS application does not take long and can be done entirely online. It requires paying a small fee and is electronically linked to your passport. It allows you to travel into the countries of the Schengen Zone for up to 90 days in a 180-day period.
If you are not from a visa-waiver country, or your travel does not fall under the criteria of an ETIAS, then you will need to apply for a visa to visit Cyprus. There are lots of different kinds of visas and it is very important that you apply for the correct one before you arrive in Cyprus.
Where Is Cyprus Located?
Cyprus is an island located in the Mediterranean Sea, on the eastern side. It is located to the south of Turkey and to the west of Syria. Throughout history, Cyprus has been known for its rich mineral stores and as the line between European and Asian culture.
With lots of history and politics, the culture of Cyprus is one of the huge draws that tourists feel toward the island. There are a number of important and interesting cities to explore on the island too, including Famagusta, Nicosia, Limassol, and Paphos.
What Should I See And Do In Cyprus?
On a trip to Cyprus, you can experience a range of different things, from relaxing on the beach in the glorious sunshine to exploring the deep history and captivating culture of the island. Below, we've listed our recommendations for things to see and do in Cyprus.
- Famagusta Old City - Located in the north of Cyprus, you'll find some incredible historical architecture on a trip around the old city. Most tourists will venture to the Venetian walls and even take a walk along some of them.
- Nicosia - The last divided city in Europe, you'll actually need your passport to cross the Green Line that passes through the center of the walled old city district. You'll get to see some picturesque architecture as well as historical buildings like the 14th-century St. Sophia Cathedral.
- Underwater Museum - Officially known as the MUSAN Museum of Underwater Sculpture Ayia Napa, this is an underwater forest made up of 130 sculptures. It was created to improve the marine environment and encourage coral growth and you can snorkel and scuba dive through it.
- Nissi Beach - An incredibly popular tourist attraction, Nissi Beach is a beautiful beach to spend a day relaxing on. Though it does get very busy in the summer months, it is still worth a visit.
- House of Dionysus - In the resort of Paphos, this tourist attraction is very popular and offers you views of stunning mosaic floors which have been preserved beautifully.
- Larnaca - On the southeast coast of the island, this seaside resort has kept its Cypriot soul and is a laid-back destination for many holidaymakers.
Conclusion: A Trip To Cyprus
Cyprus has a beautiful old soul that can make for a one-of-a-kind trip. Make sure you have all of the documents necessary to make your arrival as smooth as possible and have the best trip you can.